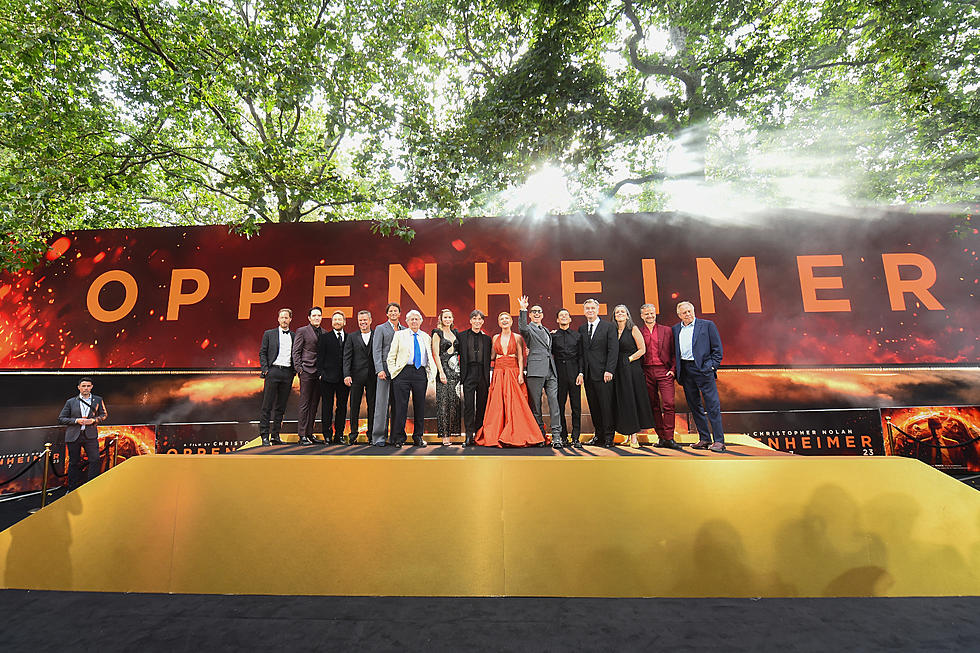 Oppenheimer fans … There really were nuclear missiles in suburban NJ
Photo by Eamonn M. McCormack/Getty Images for Universal Pictures
There were 14 Nike missile sites in quiet suburban towns in northern and southern New Jersey during the Cold War. Many were established during the end of World War II through a contract with Bell Labs.
They were hidden out of sight to the public and were heavily guarded. They were armed with the Nike Ajax SAMs, surface-to-air missiles housed in silos in suburban New Jersey forming a semi-circle around New York City in the north and Philadelphia in South Jersey.
The Nike Ajax missile project started in 1953. A decade later the technology had advanced and the U.S. military upgraded to the Nike Hercules missiles and many of the missile silos in the Garden State were closed by 1974.
There was talk for years about the one in the town of Marlton, where I lived for many years. It was called PH-32. The PH stood for Philadelphia, the major metropolis that it was used to defend during the Cold War. It's now the home of the Tony Briarwood housing development.
The one in Swedesboro or Woolwich Township, PH 58 contained nuclear warheads and was operational until 1974. It was auctioned off in 2020 for $1.8 million. It's hard to imagine that these missiles with a range of 90 miles were located in small suburban towns right here in New Jersey.
It was a different time with different technology and certainly a different mindset.
The other towns and bases in New Jersey that housed the Nike Missiles during the Cold War might surprise you.
In North Jersey there were...
🚀 SANDY HOOK
🚀 FRANKLIN LAKES/MAHWAH
🚀 EAST HANOVER
🚀 MIDDLETOWN
🚀 HOLMDEL/HAZLET
🚀 OLD BRIDGE
🚀 SOUTH PLAINFIELD
🚀 SUMMIT
🚀 WAYNE/MOUNTAIN VIEW
In the southern part of the state, these towns had missile sites as well.
🚀 GLOUCESTER TWP.
🚀 SWEDESBORO
🚀 PITMAN
🚀 EVESHAM (MARLTON)
🚀 LUMBERTON
Check out this video of some of the abandoned sites that may have been in your New Jersey neighborhood.
The Best Horror Movie From Every Year
Counting down a century's worth of monsters, demons and things that go bump in the night.
Favorite holiday movies from your childhood that will never get old
Opinions expressed in the post above are those of New Jersey 101.5 talk show host Dennis Malloy only.
You can now listen to Dennis & Judi — On Demand! Hear New Jersey's favorite best friends anytime, anywhere and any day of the week. Download the Dennis & Judi show wherever you get podcasts, on our free app, or listen right now.