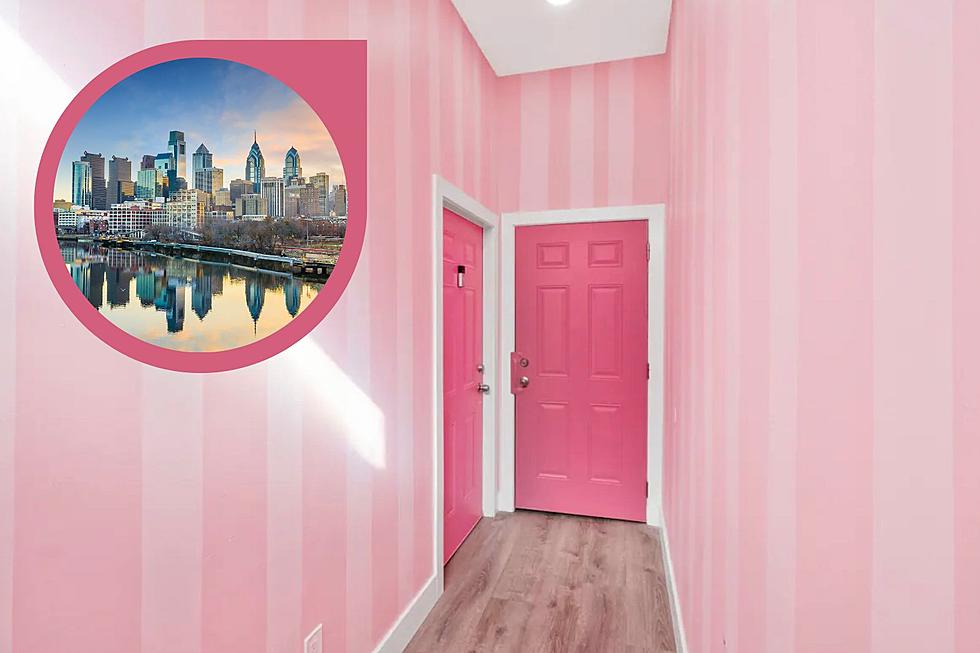 What's Hiding Behind These Bright Pink Doors in Philadelphia?
Airbnb/Canva
This may be one of the most aesthetically pleasing Airbnbs in all of Philadelphia.
All over the world, there are so many amazing Airbnb's that are available for rent, including this beautiful pink palace in Philadelphia, PA. "This is an ALL PRETTY PINK HOUSE! This is 2 apartments in ." writes the host on this pink dream house's page.
Barbie Pink is definitely having a moment right now and if you've hopped on that train, this is a must-rent for you and 17 of your friends. Yes, 17 other people can sleep comfortably in this double apartment Airbnb space.
It sleeps 10 people but the listing online says you can comfortably fit 18 if you were to rent the space for an event, party, etc.
This beautiful pink dream house is hosted by @prettyinpinkplaces and they do a fantastic job transforming this space. From the pink walls to pink cooking appliances, every inch of this space is so well thought out.
This house is a double apartment that sleeps 10 with 6 bedrooms, 5 beds, and 3 bathrooms, so it really is a giant space for an Airbnb. It's perfect for a girl's night, birthday parties, baby showers, photoshoots, and more! It's located in North Philly off of W Diamond Street.
If you're looking to rent this house out yourself, it will cost you $512 per night, but considering how many people it holds and sleeps comfortably, I wouldn't say that's a bad price!
Take a look inside these bright pink doors to find the most beautiful space for your next event!
You Can Rent This "Pretty in Pink" Airbnb in Philly
This beautifully pink Airbnb is located in North Philly and is perfect to rent out for girl's trips, birthday parties, bachelorette trips, and more! Take a look inside!
This $5.6 Million Victorian Styled Mansion Is For Sale in Bucks County
This is one of the most expensive mansions for sale in Bucks County right now!