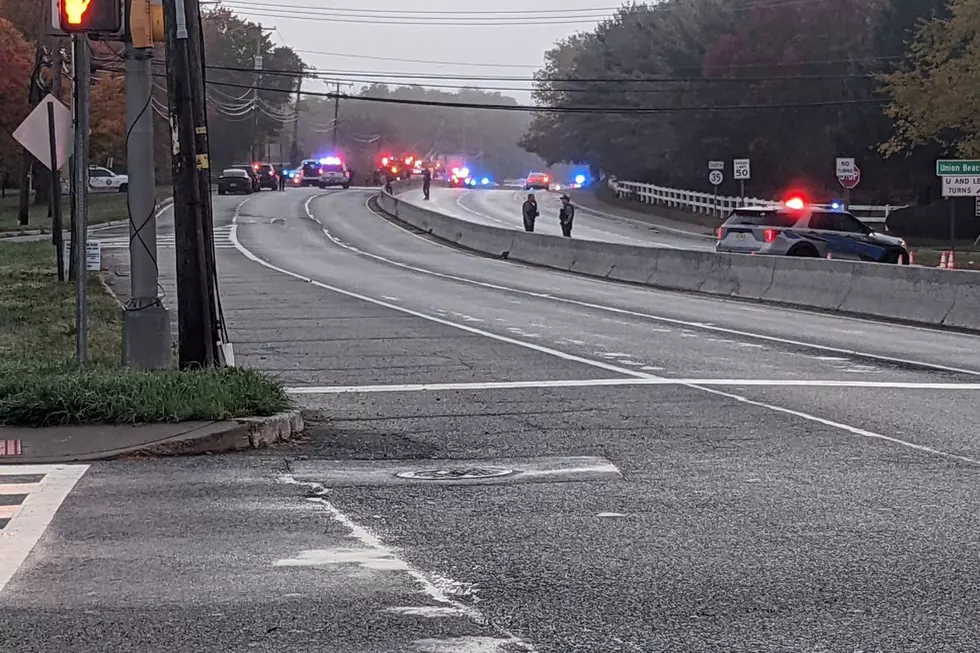 Shots fired after stolen car crash in Holmdel, NJ
Closure on Route 35 in Holmdel 10/26/22 (courtesy Jim Murdoch News 12 NJ)
HOLMDEL — Police fired shots on Route 35 after a stolen vehicle crashed and the driver attacked two people on Wednesday morning, officials said.
The stolen vehicle crashed into another on Route 35 between Laurel Avenue and Centerville Road on the Middletown/Holmdel border, according to Monmouth County Sheriff Shaun Golden.
The driver of the stolen vehicle got into an altercation with the other driver and another person at the scene, officials said.
Authorities had not released full details of what happened as of early Wednesday morning.
Two people were taken to Jersey Shore University Medical Center following the incident.
The Monmouth County Prosecutor's Office confirmed that Justin Chacon, 33, with addresses in Brooklyn and Old Bridge, was shot by a Holmdel police officer around 6:15 a.m. near Centerville Road. The circumstances behind the non-fatal shooting are under investigation solely by the Prosecutor's Office Professional Responsibility Unit
"An investigation into his criminal activities during the time leading up to the shooting, which resulted in road closures and police activity in several local towns, remains ongoing," the prosecutor's office said in a statement.
Route 35 was closed between Laurel Avenue and Centerville Road in both directions for most of Wednesday but was reopened around 4:30 p.m.
This is a breaking news story. Check back for additional details.
Dan Alexander is a reporter for New Jersey 101.5. You can reach him at dan.alexander@townsquaremedia.com
Click here to contact an editor about feedback or a correction for this story.
10 years later — Sandy makes landfall in New Jersey
25 costliest hurricanes of all time
PHOTO TOUR: The 15th Annual Scarecrow Scroll in Cranford, NJ