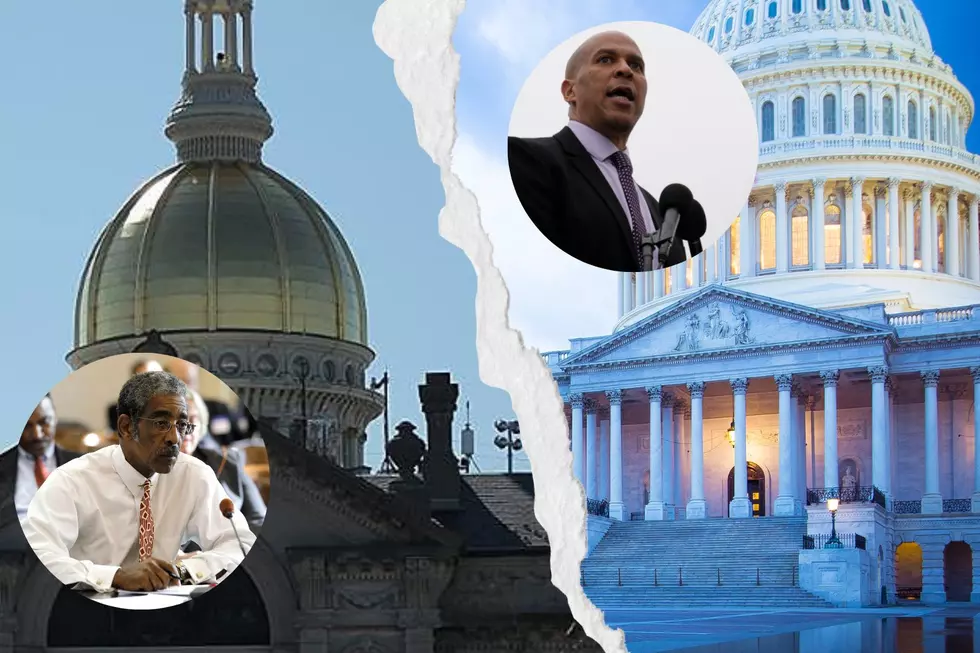 Slavery reparation payments – NJ and DC now considering
AP/Canva/Townsquare Media illustration
⬛ Should the U.S. pay the descendants of slaves for for past wrongs?
⬛ U.S. Sen. Cory Booker reintroduces his reparations bill
⬛ NJ is also considering reparation payments
---
As state lawmakers consider the issue of reparations for slavery in New Jersey, U.S. Sen. Cory Booker, (D-New Jersey), is rekindling the debate in Washington.
Booker first raised the issue in 2019 during his failed White House run. His legislation to create a study commission was never passed, and Booker is reintroducing the measure.
"Many of our bedrock domestic policies that have ushered millions of Americans into the middle class have systematically excluded Black individuals," Booker said, and claims this legislation would "bring our country one step closer to our founding principles of liberty and justice for all."
Under Booker's bill, a commission would study the impact of slavery and racism, and then make recommendations on reparations.
President Joe Biden has signaled support for the measure, but it is unlikely the legislation has enough votes to clear the Senate.
A similar bill has been co-sponsored in the House by New Jersey Congresswoman Bonnie Watson Coleman, (D-12th Dist). It is even more unlikely the new Republican controlled house will even schedule a hearing on the legislation.
While the concept of reparations has been discussed for years, no one who who supports the issue has placed even a ballpark dollar figure on potential payments or discussed how an individual would qualify.
When Booker first introduced his legislation four years ago, he said, "Our nation has not yet fully acknowledged and grappled with the painful legacy of slavery, white supremacy, and systemic racism that tainted this country's founding and continues to persist in deep racial disparities and inequalities today."
New Jersey is also considering reparations
New Jersey Senate and Assembly Committees could soon consider legislation, S386 and A938, that calls for a special task force to review the history of slavery in the Garden State and propose ways to offer reparations for Black residents.
According to Jean-Pierre Brutus, the senior counsel for the New Jersey Institute for Social Justice economic justice program, a Reparations Task Force is sorely needed.
He said the task force would do a complete review of the harms caused by slavery in Jersey "and then come up with a series of policies, remedies, recommendations to address these harms and atrocities, and how can New Jersey move forward."
Brutus said the Task Force would look at the issue of direct, monetary payments for descendants of slaves "but there are also other aspects to reparations, right, there are policies and programs structurally to end the kind of racial disparities, the racial inequities that we can see."
"It's not just about checks. That's one aspect. It's also about policy recommendations to address the harms, to repair, to heal, to move forward."
Previous reporting from David Matthau was used for this story.
Eric Scott is the senior political director and anchor for New Jersey 101.5. You can reach him at eric.scott@townsquaremedia.com
Click here to contact an editor about feedback or a correction for this story.