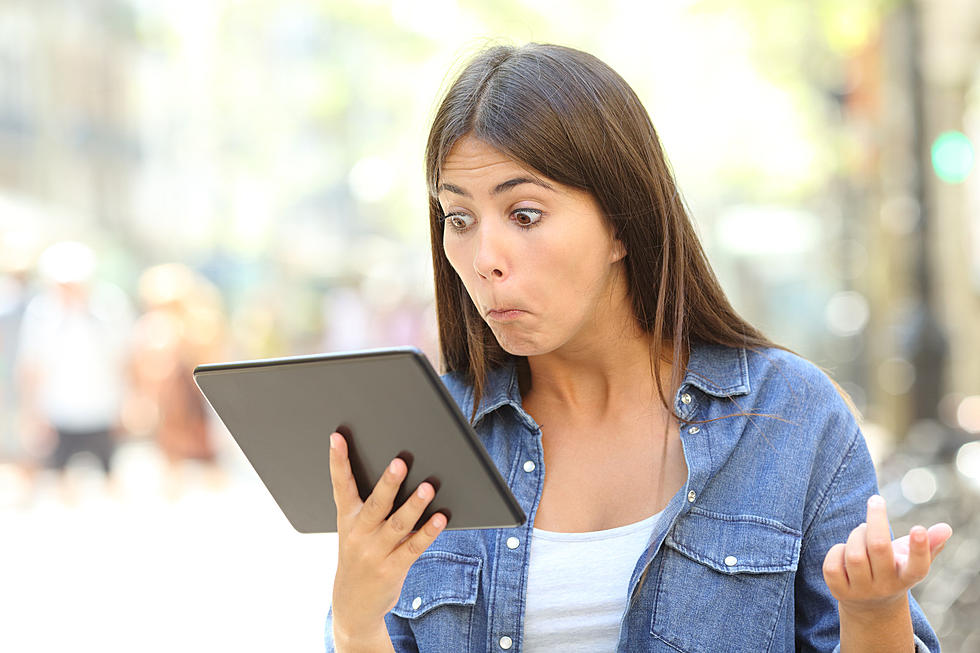 Some of the weirdest records have been set by NJ people
AntonioGuillem
Sure we set bad records all the time. Like most outrageously expensive property taxes in the nation. (And we just went up again to an average of $9,490.) It's New Jersey. If it's a record for a bad thing, we're in contention.
But did you know New Jersey is home to many bizarre records? Forget that record about being the only place in America with a statewide prohibition on pumping your gas. We'll leave that one alone. We have far weirder to talk about. So pull up a chair.
Most tongue piercings
Here in New Jersey we're known for our caustic wit and sharp tongues. But no tongue may be as sharp as Frank Vacca's. This guy from Newark owns the Guinness World Record for most tongue piercings. He won it in 2012 with 16 piercings on his tongue, then added four more and broke his own record in 2017 with 20.
This year he plans on trying to break his own record once more. "From time to time, I like to test the boundaries on how many I can fit," he says, although it probably came out more like, "Fum tie to tie I Ike tess owndrays oww man I an it."
Oldest person to grow a new tooth
While we're in the mouth, how about that Erna Kohane? At age 92 years and 144 days it was confirmed in Mount Arlington, New Jersey on Jan. 15, 2014 by Guinness Book of World Records that she's the oldest person to grow a new tooth. Her secret? Probably never getting 20 piercings in her tongue.
Most people simultaneously fist pumping
Yes they really did this. In 2010 on New Year's Eve MTV and the "Jersey Shore" cast led a simultaneous fist-pumping done by 5,726 people in Times Square. Plenty in the effort were from Jersey. The record stands to this day.
Longest inflatable water slide
Not the old Action Park but the new one they brought back several years ago under safer circumstances was the home to another world record. The Guinness World Record for longest inflatable water slide was achieved there July 10, 2015, with a slide measuring 1,975 feet.
Tallest and fastest roller coaster
Yes another Guinness Record belongs to Six Flags Great Adventure. Their Kingda Ka is still the tallest and fastest roller coaster in the world at 456 feet tall and hitting 128 mph. Suck it, Hershey Park!
Oldest log cabin
What's believed to be the oldest log cabin in the country still standing can be found in Gibbstown, New Jersey. Believed built between 1638 and 1643, the C.A. Nothnagle Log House is said to not only be the oldest surviving structure in the Garden State but the oldest log cabin in America. And it's currently for sale.
And back to a bad record like highest property taxes, can you believe this tiny log cabin has property taxes of more than $5,000 per year?
Opinions expressed in the post above are those of New Jersey 101.5 talk show host Jeff Deminski only.
You can now listen to Deminski & Doyle — On Demand! Hear New Jersey's favorite afternoon radio show any day of the week. Download the Deminski & Doyle show wherever you get podcasts, on our free app, or listen right now.
Click here to contact an editor about feedback or a correction for this story.
Gorgeous views: 13 NJ lake house rentals in North Jersey
Lake life — it's a thing in New Jersey. Sussex, Passaic and Morris Counties have their own shores, held near and dear by visitors and locals, alike.
Here's a roundup of a dozen breath-taking lakefront rentals in North Jersey, many along Lake Hopatcong or Upper Greenwood Lake.
Say you're from Jersey without saying you're from Jersey
These are everyday expressions that only someone from New Jersey would get. What else should be on this list?
RANKED: Here Are the 63 Smartest Dog Breeds
Does your loyal pup's breed make the list? Read on to see if you'll be bragging to the neighbors about your dog's intellectual prowess the next time you take your fur baby out for a walk. Don't worry: Even if your dog's breed doesn't land on the list, that doesn't mean he's not a good boy--some traits simply can't be measured.