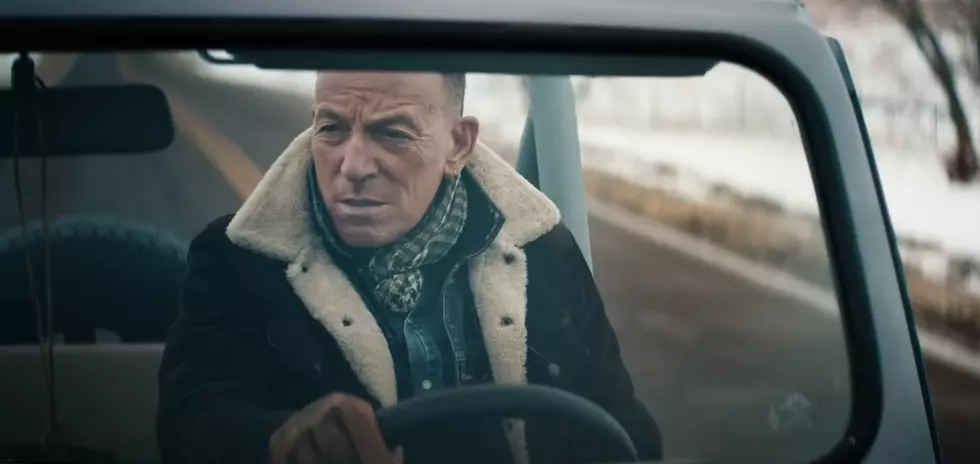 Springsteen charged with drunk driving at Sandy Hook in NJ
Springsteen in Jeep commercial for the Super Bowl.
UPDATE: Report says Springsteen blew well under the legal limit; plus more details revealed.
---
MIDDLETOWN — Bruce Springsteen, who recently appeared in a Super Bowl commercial for Jeep, was charged with drunk driving at Sandy Hook in November, according to the Park Service.
Springsteen,71, who lives in Colts Neck, was charged on Nov. 14 with DWI, reckless driving and consuming alcohol in a closed area of the Gateway National Reactional Area, the Park Service said.
A spokeswoman for the park police added that Springsteen was "cooperative throughout the process" but did not disclose additional details.
News of the bust was first revealed on Wednesday, prompting Jeep to pull the video of their from YouTube.
"It would be inappropriate for us to comment on the details of a matter we have only read about and we cannot substantiate," a Jeep spokesperson told the website Pitchfork. "But it's also right that we pause our Big Game commercial until the actual facts can be established. Its message of community and unity is as relevant as ever. As is the message that drinking and driving can never be condoned."
Because the incident happened on federal property, the case will be adjudicated in federal court.
Springsteen appeared in a commercial for Jeep during the Super Bowl with a message of unifying the country. The company did not immediately return a message from New Jersey 101.5 on Wednesday morning.
His performance during the 2020 Light of Day concert will be aired on Saturday as part of this year's "Winter Love Fest 2021" all virtual event.
Springsteen in his 2016 autobiography "Born to Run" said he did not use drugs and avoided alcohol until he was 22 because of his father's drinking.
He has used Sandy Hook several times during his career. He filmed a short film released in 2014 called Hunter of Invisible Game in Sandy Hook and the video for Brilliant Disguise in an abandoned kitchen at Fort Hancock. Sandy Hook was also where the cover of the album "Tunnel of Love" was photographed.
Contact reporter Dan Alexander at Dan.Alexander@townsquaremedia.com or via Twitter @DanAlexanderNJ
CHECK OUT: Best Song on Every Bruce Springsteen Album
The 6 best ice cream places in NJ