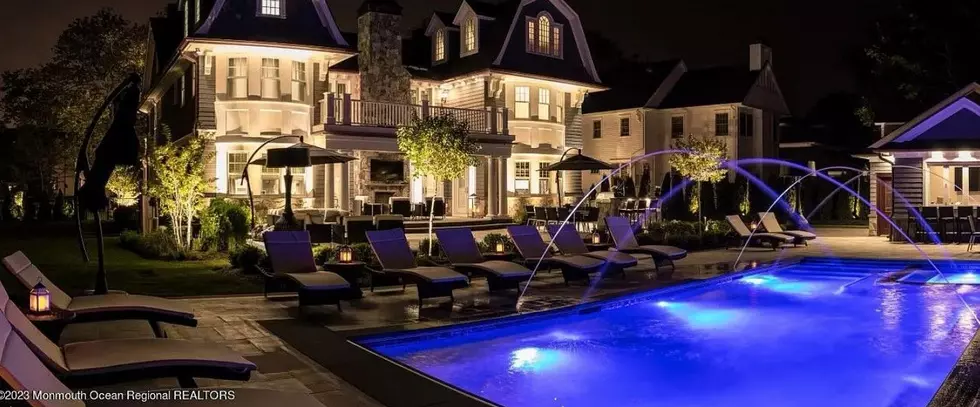 This Stunning New Jersey Home is Just too Perfect to Live In
Lauren Gill, Diane Turton Realtors
Isn't fun to hop on Zillow and check out all of the dream homes that are for sale?
It's so easy to spend hours scrolling through properties.
I was on the Zillow app today and I came across a home that blew my mind.
It truly is almost too perfect.
Sure, a lot can be done with staging, but even the best realtor can't fake this beautiful house.
Welcome to 215 Ludlow Avenue in Spring Lake. It's got a price tag of $6.9 million.
You may be thinking that the hefty price is due to the home sitting on the beach. Nope.
It's not far from the beach, but this house boasts eight bedrooms and nine bathrooms.
It's a pretty new house that was built in 2016.
Inside you'll also find a full bar, gym, movie theater, and a loaded game room with pool, air hockey, and more.
This property also has a two-car garage in the back, separate from the house.
In addition to the $6.9 million asking price, we've got to talk about taxes and everything else that goes along with owning a home.
The property tax alone is a staggering $11,213 a month.
Home insurance is an additional $2,415.
If you've got nearly seven mil in cash ready to play around with, good for you.
Most of us would have to take out a mortgage to take care of this place.
Zillow lists the estimated monthly mortgage at $47,343. Yikes.
That makes me feel a little better about what I'm paying for my house.
Let's take a tour of this pristine home.
This Stunning New Jersey Home is too Perfect to Live In
The 25 Most Dangerous Cities in New Jersey