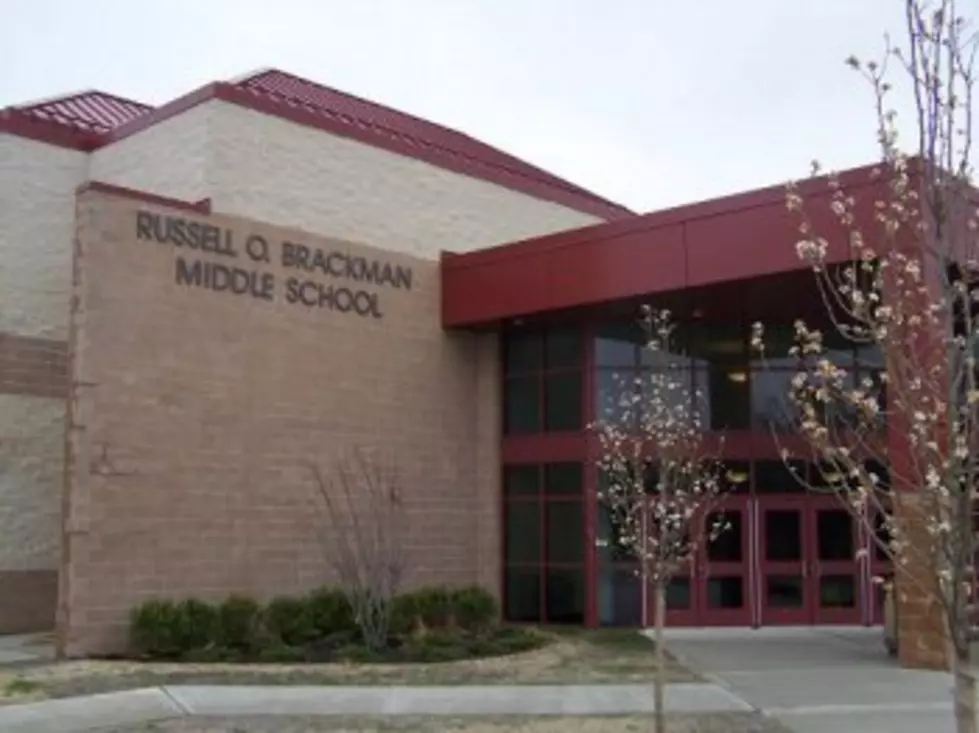 Superintendent explains why NJ school district wasn't able to fire 'creepy' teacher
Brackman Middle School in Barnegat (NJ State Development Authority)
BARNEGAT —  The superintendent of this Ocean County school district is defending the way officials handled a tenure case against a coach and teacher accused of inappropriately touching female students.
A state-appointed arbitrator last month ordered the district to reinstate Kevin Karp after the official found that the district did not provide enough specifics in its tenure charges against Karp.
New Jersey 101.5 on Friday first reported the arbitrator's decision, which sparked shocked reaction from Barnegat parents.
Wood brought the allegations to police and the Ocean County Prosecutor's Office, the arbitrator's decision states, but Karp has not been charged with any crime.
Superintendent Karen Wood said it will be up to the Board of Education to appeal the arbitrator's decision, which prevents the district from firing Karp.
Karp was accused of touching a 12-year-old girl's breasts and being "creepy" with other students by leering at a girl and making inappropriate comments to others.
Wood said that Karp would be reinstated and return the the classroom in September at the same rate of pay.
"Under the law, we are not permitted to withhold an increment or issue disciplinary sanctions. That's under the arbitrator's decision," Wood said.
Wood could not comment on what position Karp would fill in September until she first makes her recommendation to the board at their public meeting at the end of June.
"The first priority of the district is to protect our children and make sure they are safe and right now we are abiding by the arbitrator's decision," Wood said.
Karp was a technology teacher at the Brackman Middle School.
Wood said they were depending on the memories of children, some of whom may have been reluctant to come forward right away because they were afraid other students and adults would not believe them.
Wood said that the board took action based on the information the district obtained from students who did come forward.
"The arbitrator's job is to determine whether or not there is sufficient information or to determine whether or not  those things actually occurred. The challenge is I wasn't in the classroom, the administrators weren't in the classroom. The only person in the classroom was the teacher and the children so we have to rely on people recalling what happened on various days and some days  spanning a year prior to some of the questioning."
As an example, Wood said, "Today is June 14. If I said to you, 'What were you doing on Feb. 6 at 2 o'clock? You might look at your calendar or an organizational tool to recall the events of the day," Wood explained. "[When] you are speaking to children, sometimes it's very hard to recall exactly when something happens unless it's reported immediately."
Wood said children are often nervous to report incidents to a parent or teacher "for fear of being ridiculed, for fear of not being believed. All of those kind of things when you're working with young people 14 or 15 years old. That becomes a little bit of a challenge."
Wood said she has not heard from the parents of any of the students making complaints against Karp.
"I'm sure I will hear from our community. We have a very vocal community of parents," Wood said.
Karp's attorney, Jerry J. Dasti of Dasti, Murphy, McGuckin, Ulaky, Koutsouris & Connors, did not return requests for comment and Karp could not be reached for comment Tuesday.
Contact reporter Dan Alexander at Dan.Alexander@townsquaremedia.com