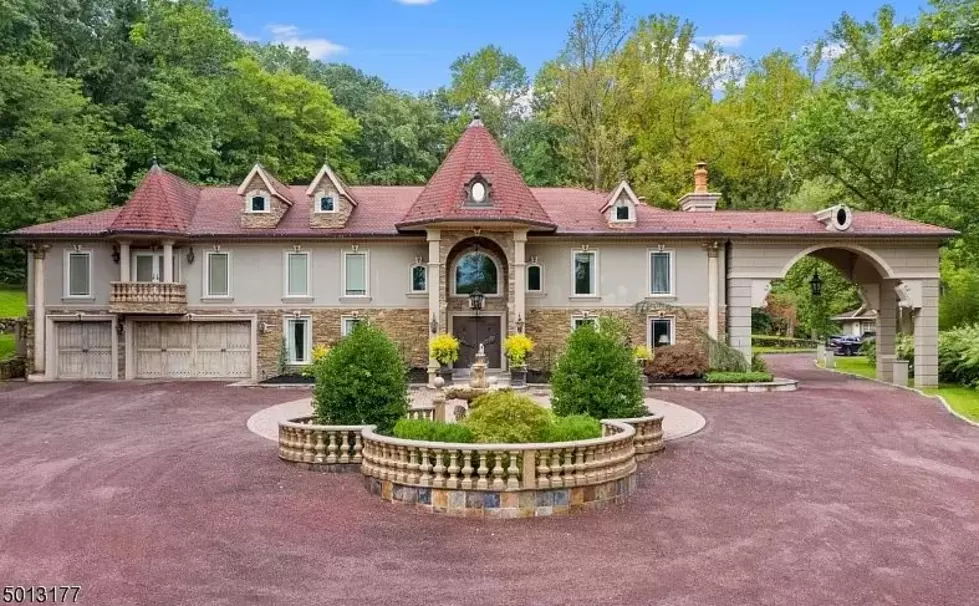 Teresa Giudice's Impressive Montville, NJ Mansion is Back Up For Sale
Photo Credit: Michelle Pais, Signature Realty via Zillow.com
She's trying her luck at selling her incredible mansion (again). 
The third time's a charm, right?  That's what The Real Housewives of New Jersey's  Teresa Giudice is hoping after putting her home on the market again.
Coincidentally enough, this news comes just a few days after I told you that her sister-in-law, Melissa Gorga, took her Toms River Shore home off the market.
Like Melissa, Teresa hasn't had much luck selling her stunning mansion that we've seen on TV so many times.  According to the Realtor.com listing, Teresa first put her home up for sale in September of 2020 for $2,499,000.  The price was dropped in January of last year to $2,250,000.
In an interesting move, later that month she took the home off the market again for just 6 days before putting it back up at a reduced price of $2,248,888.  The home was re-listed this past November for the same price.  I remember hearing that between the January and November listings, the home sold, but fell through.
Now, Teresa's giving it another go - this time listing her home for $1,999,000.  I think this could work in her favor for a few reasons.  First, she dropped the price under $2 million.  Even though it's not significantly under that price point, I've heard from real estate shows that a price with a $1 in front of it looks better to buyers than a price starting with a $2.
I also think Teresa can finally make a sale because the market is going nuts right now.  People are competitive to buy and sell after the pandemic took the economy for a ride.  This could definitely work in her favor.
I really hope that Teresa can finally sell this home.  Although we love seeing the crazy mansion on The Real Housewives of New Jersey. I am sure it's painful for her to live in a house attached to so many old memories of her former marriage with Joe Giudice, who has been deported to Italy.  She's in a new relationship now, so it's time to start over!
Do you think Teresa will sell her home this time? Take a look inside
Step Inside RHONJ Melissa Gorga's Luxurious Toms River, NJ Shore House
RHONJ Melissa Gorga has put her gorgeous Toms River Shore home for sale after making some amazing renovations! Keep scrolling to step inside.
Step Inside RHONJ Jennifer Aydin's MASSIVE Paramus, NJ Mansion
Amazing sunset views, 16 bathrooms, closet goals, and a movie theater - get ready to live the life of luxury in Real Housewife of NJ Jennifer Aydin's Paramus mansion!
Wander Around RHONJ Jackie Goldschneider's Chic Tenafly, NJ Home
Real Housewife of NJ Jackie Goldschneider has shown off her gorgeous Tenafly home on the show - now, you get to see inside for yourself!