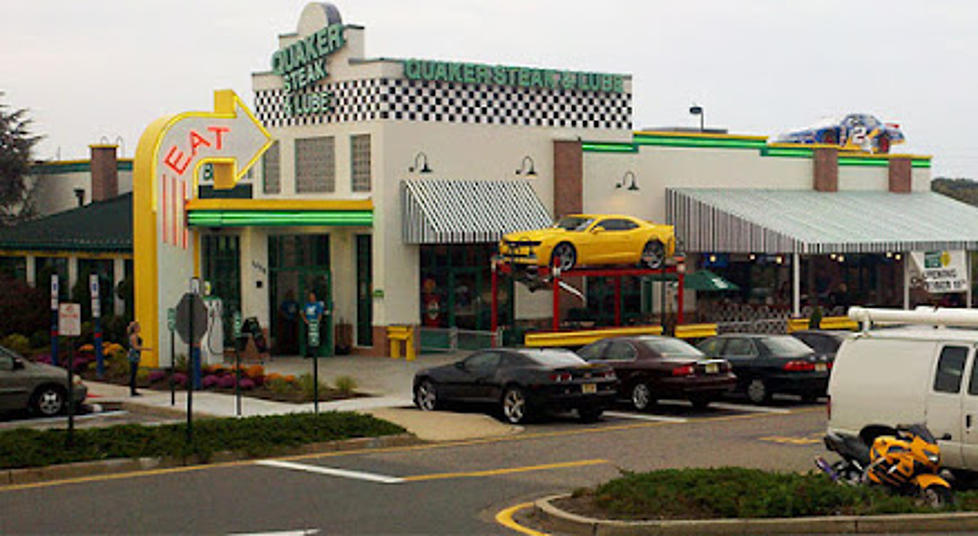 There's Only One Thing You Want at the Old Quaker Steak & Lube in Brick, NJ
google maps
Quaker Steak & Lube closed its doors last year because of the coronavirus and they never re-opened again.
Quaker Steak & Lube is located on Cedar Bridge Avenue in Brick, on the edge of Brick Plaza. We were just talking about how we missed it. It was always delicious and a fun restaurant.
It's a good spot for something really good for Brick. What does Brick need? I feel Brick has everything, but I guess there's room for one more thing. What would you like to see in this location?
Brick has a lot of traffic, it's usually congested wherever you go. Brick has a lot of good stuff and there are some things that always come up when asked, "What does Brick need?"
I think a Rainforest Cafe' would be great there in that location. We need one in Ocean County. We have a lot of out-of-state visitors, why not? Lots of people vacation in Ocean County because of Seaside, Point Pleasant Beach, and everything else we have to offer.
Every time I ask this question, the only thing you really ask for is a Cracker Barrel.
Ocean County does need a Cracker Barrel. It is the one restaurant, no matter when I ask what do you want, it's always Cracker Barrel. I totally agree. Toms River has been trying to get one, will we get one in Jackson (only time will tell), but at that empty restaurant in Brick at the old Quaker Steak & Lube, a Cracker Barrel would be perfect. Do you agree?
LOOK: Things from the year you were born that don't exist anymore
The iconic (and at times silly) toys, technologies, and electronics have been usurped since their grand entrance, either by advances in technology or breakthroughs in common sense.
See how many things on this list
trigger childhood memories—and which ones were here and gone so fast you missed them entirely.
LOOK: Best Beers From Every State
To find the best beer in each state and Washington D.C., Stacker
analyzed January 2020 data from BeerAdvocate
, a website that gathers user scores for beer in real-time. BeerAdvocate makes its determinations by compiling consumer ratings for all 50 states and Washington D.C. and applying a weighted rank to each. The weighted rank pulls the beer toward the list's average based on the number of ratings it has and aims to allow lesser-known beers to increase in rank. Only beers with at least 10 rankings to be considered; we took it a step further to only include beers with at least 100 user rankings in our gallery. Keep reading to find out what the best beer is in each of the 50 states and Washington D.C.