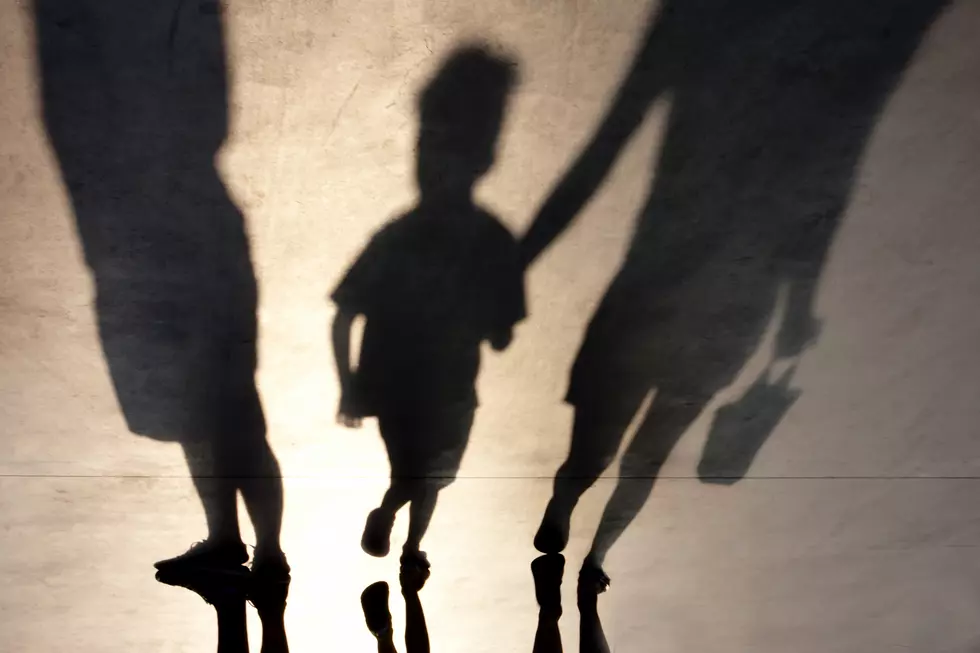 These Kids Have Recently Gone Missing in New Jersey
Getty Images/iStockphoto
There are 11 children that have gone missing since the summer of 2018. 11 families that are hoping to locate their loved one. I've always believed that social media can do good and be most useful when it comes to missing persons.
The following information comes from the Missing Kids website. You may click the child's name for further details. If you have information on any of these missing New Jersey children, please call 1-800-THE-LOST or dial 911.
Missing Since: Mar 2, 2018
Missing From: North Brunswick, NJ
DOB: Mar 2, 2001
Age Now: 17
Sex: Male
Race: White
Hair Color: Brown
Eye Color: Brown
Height: 5'7"
Weight: 160 lbs.
Missing Since: Aug 21, 2018
Missing From: Woodbridge, NJ
DOB: Aug 2, 2002
Age Now: 16
Sex: Female
Race: Black
Hair Color: Brown
Eye Color: Hazel
Height: 5'4"
Weight: 175 lbs
Missing Since: Nov 2, 2018
Missing From: Jersey City, NJ
DOB: Jun 11, 2003
Age Now:15
Sex: Female
Race: Hispanic
Hair Color: Brown
Eye Color: Brown
Height: 5'7"
Weight: 135 lbs
Missing Since: Oct 17, 2018
Missing From: Williamstown, NJ
DOB: Dec 18, 2000
Age Now: 18
Sex: Female
Race: Biracial
Hair Color: Black
Eye Color: Brown
Height: 5'3"
Weight: 146 lbs
Missing Since: Jun 2, 2018
Missing From: Paterson, NJ
DOB: Nov 4, 2002
Age Now: 16
Sex: Female
Race: Black
Hair Color: Black
Eye Color: Brown
Height: 5'3"
Weight: 149 lbs
Missing Since: Nov 26, 2018
Missing From: New Brunswick, NJ
DOB: May 9, 2003
Age Now: 15
Sex: Female
Race: Hispanic
Hair Color: Black
Eye Color: Brown
Height: 4'10"
Weight: 100 lbs
Missing Since: Aug 24, 2018
Missing From: Jersey City, NJ
DOB: Dec 31, 2003
Age Now: 15
Sex: Female
Race: Black
Hair Color: Brown
Eye Color: Brown
Height: 5'5"
Weight: 173 lbs
Missing Since: Oct 24, 2018
Missing From: Red Bank, NJ
DOB: Aug 1, 2001
Age Now: 17
Sex: Female
Race: White
Hair Color: Blonde
Eye Color: Blue
Height: 5'1"
Weight: 98 lbs
Missing Since: Nov 24, 2018
Missing From: Montclair, NJ
DOB: Nov 25, 2004
Age Now: 14
Sex: Female
Race: Black
Hair Color: Black
Eye Color: Brown
Height: 5'7"
Weight: 150 lbs
Missing Since: Nov 16, 2018
Missing From: Newark, NJ
DOB: Dec 19, 2000
Age Now: 18
Sex: Male
Race: Black
Hair Color: Black
Eye Color: Black
Height: 5'7"
Weight: 190 lbs
Missing Since: Aug 31, 2018
Missing From: Jersey City, NJ
DOB: Dec 11, 2002
Age Now: 16
Sex: Male
Race: Hispanic
Hair Color: Brown
Eye Color: Brown
Height: 5'10"
Weight: 140 lbs