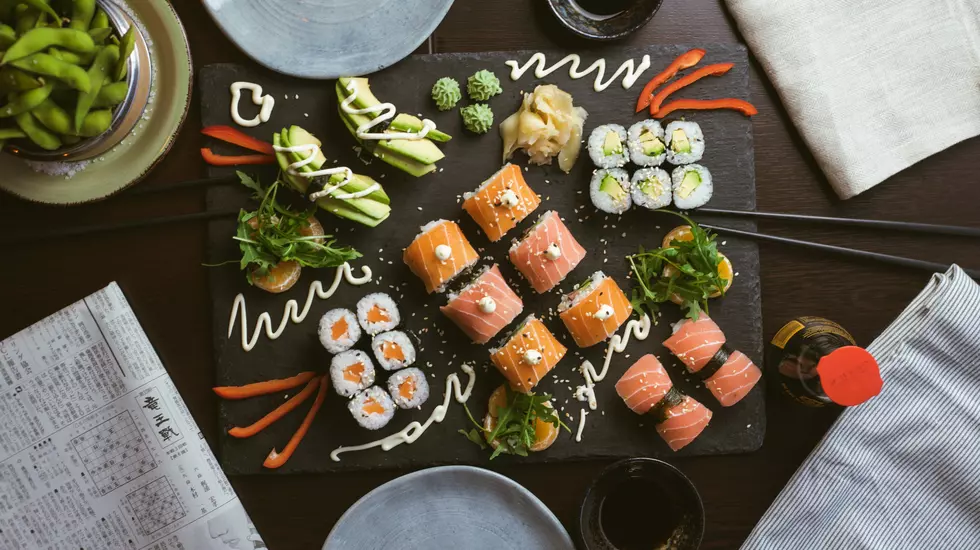 This Restaurant Was Awarded Best Sushi Joint in New Jersey
Photo credit: Unsplash Jakub Dziubak
If you are serious about your sushi, then this is the info you need to know.  A national website scrubbed the nation and determined what the best sushi joint is in each state.  Whether you're eating in New Jersey, NY, or PA we've got the must-eat sushi spot that you have to try.
When my daughter was really little, she used to call sushi "woo-she" and in our house, we call it that to this day.  We love really high-quality woo-she and let's be honest, not all woo-she is created equal.
This was named the best sushi in New Jersey.
If you are reading this in New Jersey then you have to go to Sagami Japanese Restaurant in Collingswood.  They have been reaping rave reviews since 1974 and they have never been more popular.
According to reviews, they don't get too cute. They have their staple rolls that are tried and true and locals love them.  Looking for a sure thing?  This is your Jersey sushi spot.
The Best Sushi in New York City
If you are reading in New York, all the buzz is about Sushi Nakazawa in the city.
This spot is named after the co-owner and famous chef Daisuke Nakazawa. They provide an Omakase menu including 20 pieces of fresh, mouthwatering sushi art.
The Best Sushi in Philadelphia, PA.
If you are reading from Pennsylvania, make sure to get yours at Double Knot, in Philadelphia.
This very under-the-radar Japanese grill was once where only locals knew where to find it, but now the secret is out. It's tucked away under a cocktail bar (which doesn't sound like a bad idea), and it has a very "if you know then you know" kind of vibe.  If you are wanting more than sushi, the word on the street is that their Japanese-style fried chicken is epic.
So do you just do sushi or are you all in on sashimi?  I'm up for it all and I may have to try all three of these destinations!  You can read more about all the hot sushi spots nationwide here.
Feeling like some straight-up red meat?  We got that for you too.
Every Extraordinary New Jersey Eatery Featured on The Food Network
Every NJ pizza joint Barstool's Dave Portnoy has reviewed
Dave Portnoy, commonly known as El Presidente, is the founder of Barstool Sports. Somewhere along the way, he decided to start reviewing local pizzerias, and the concept took off. Here is every New Jersey pizzeria Dave has stopped in, along with the score he gave them.