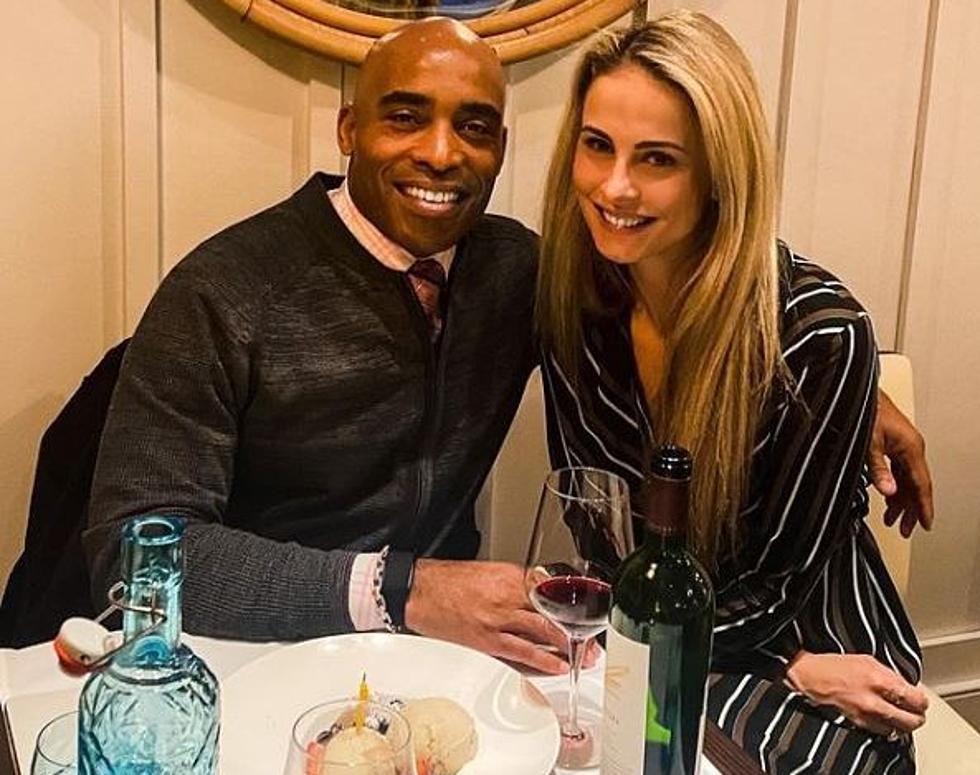 Will Traci Lynn Johnson, Wife of Tiki Barber, Join The Real Housewives of New Jersey?
Diana Gebbia
There's a "Giant" rumor floating around about a potential new Real Housewives of New Jersey cast member!
Did you get any hints from that last sentence? Over the weekend, I read on Page Six that Traci Lynn Johnson, who is married to former New York Giant Tiki Barber (cue the OOHs), is reportedly "in talks" to join the NJ Housewives for Season 12.
Listen to Diana Tyler nights on 92.7 WOBM and download our free 92.7 WOBM app.
Page Six spilled the tea that Traci has been rumored to be filming with the other ladies at Margaret Joseph's Pride Party, and there also have reportedly been cameras filming at her house. But before we get too excited, this is apparently a "test run" to see how well she gets along with the other ladies (I wonder how Jackie Goldschneider passed that test run, because she doesn't get along with the head honcho Teresa Giudice, but I digress).
I'm all for a new cast member on this show, it's been a couple of seasons since we've introduced someone new (they added Michelle Pais as a "friend-of" this year, but I think she tried a little too hard). Plus, since Traci is married to Tiki Barber, maybe we'll get a peek into the world of the NFL - even though he is retired. If Traci is cast, New Jersey would join Atlanta, Orange County, and Potomac as series with wives of athletes. And, I think Traci and Tiki would draw some men into the show (be honest, you're interested).
I took a look at Traci's Instagram, and she seems like a loving wife and Mom of two girls - I can definitely see her having a playdate with one of the wives who have younger kids.
As soon as we find out whether or not Traci Lynn Johnson will be joining the cast, I'll be sure to let you know!
Look Inside Teresa Giudice's NJ Home
Step Inside RHONJ Melissa Gorga's Toms River, NJ Home With a Breathtaking View
Step Inside RHONJ Jennifer Aydin's MASSIVE Paramus, NJ Mansion
Amazing sunset views, 16 bathrooms, closet goals, and a movie theater - get ready to live the life of luxury in Real Housewife of NJ Jennifer Aydin's Paramus mansion!
Wander Around RHONJ Jackie Goldschneider's Chic Tenafly, NJ Home
Real Housewife of NJ Jackie Goldschneider has shown off her gorgeous Tenafly home on the show - now, you get to see inside for yourself!
Go Inside RHOBH Erika Jayne's Expensive Pasadena Mansion
Erika Jayne's massive Pasadena mansion has officially hit the market after the news of the reality star's tumultuous divorce and legal problems broke late last year. Step inside and see just how expensive it is to be her.