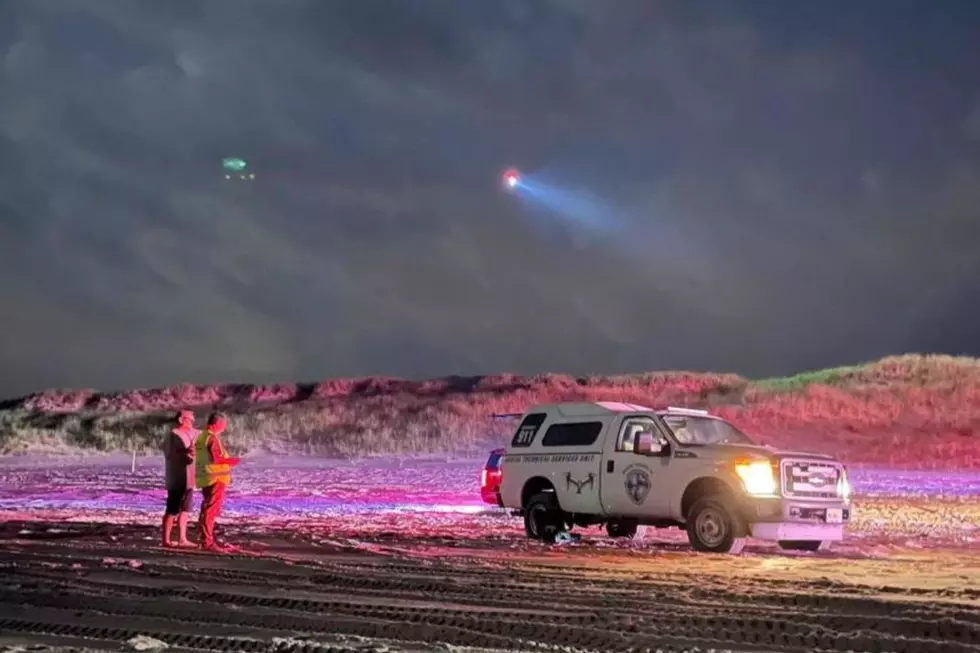 Beach Towns Shocked After Two New Jersey Drowning
Search for a missing swimmer at Island Beach State Park 6/13/22 (Ryan Mack, Jersey Shore Fire Response via MidJersey.news)
The two drownings that occurred at the beginning of the week in Belmar and in Berkeley are the latest in unfortunate reminders to use caution at and by the water this summer and not swim without any lifeguards present.
The ocean, bay waves in particular can be very deceptive in optics versus reality.
The waters can be more choppy, more dangerous than they look on a given day, even on a sunny, warm day.
It's always important to look at the flags on the beach and adhere to any and all signs related to beach rules and safety even at parks, lakes, and smaller venues for swimming.
If there was a storm of any kind the day before or one on the way, it may not be best to go in the water, because of some potentially treacherous conditions, but if you go, check with the lifeguards, and when in doubt, just stay put on the sand or find another activity to do away from the beach.
Listen to law enforcement, mayors, lifeguards, park officials, etc. who are continuing to issue warnings and advice about beach and water safety from digging to swimming and everything in between.
The rules are in place for your safety and everyone else's, not because people are trying to prevent you from having a good time.
Please be safe and responsible this summer and listen.
There was a lot that did happen, overall, at the Jersey Shore this week.
Here are some of the most impactful News that took place in Ocean County, Monmouth County, and across New Jersey this week.
Most Impactful News of the week at the Jersey Shore
100 Best Jersey Shore Beach Views
The 100 Best Places to Live on the East Coast