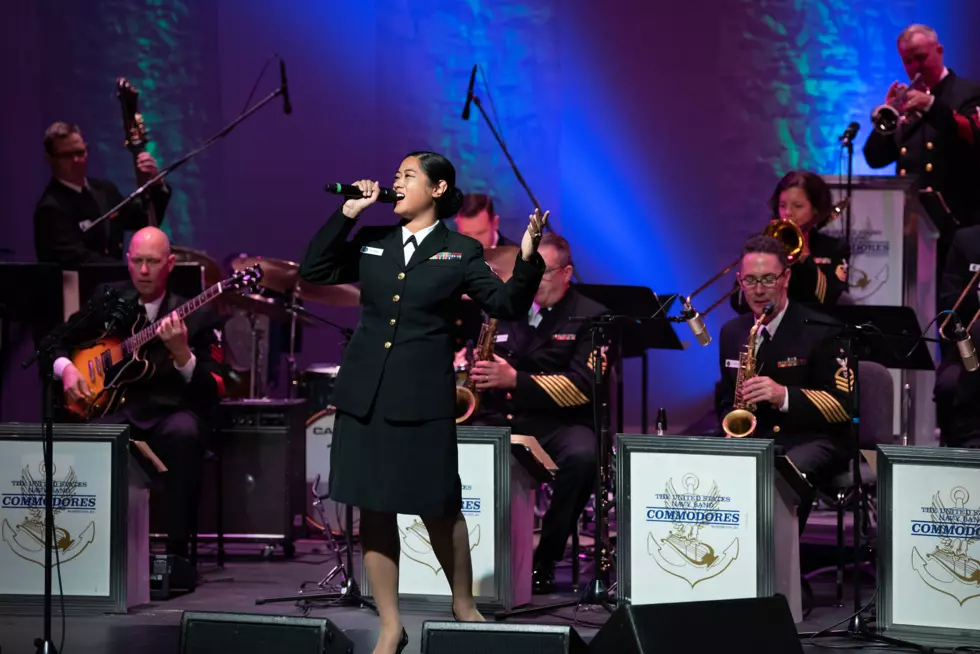 U.S. Navy Band is Coming To Wall Township!
(Photo courtesy of the Navy Office of Community Outreach)
Wall Township is only one of 20 places selected in only 7 states to host a performance of the United States Navy Band!
The U.S. Navy Band is coming to the Jersey Shore on their 2019 tour on Saturday, Oct. 19th, at 7:30 p.m. The Navy's Commodores jazz ensemble will perform in the Wall High School gymnasium.
Jazz is America's music, and the Commodores, the Navy's premier jazz ensemble, have been performing the very best of big band jazz for the Navy and our nation for close to 50 years!
They have appeared on TV shows, played nearly all major jazz festivals, and toured across the U.S. and abroad. This vibrant, dynamic group is constantly striving for musical excellence and the pursuit of new and exciting ways to communicate with their audiences.
One of the U.S. Navy Band's primary responsibilities involves touring the country. Performing ensembles embark each year on the concert tours throughout specified regions of our country, allowing the band to reach audiences in areas that don't have opportunities to see the Navy's premier musical ensembles on a regular basis.
These concerts are entertaining to families, veterans, and even to those interested in joining the Navy. And all Navy Band performances are free and open to the public!