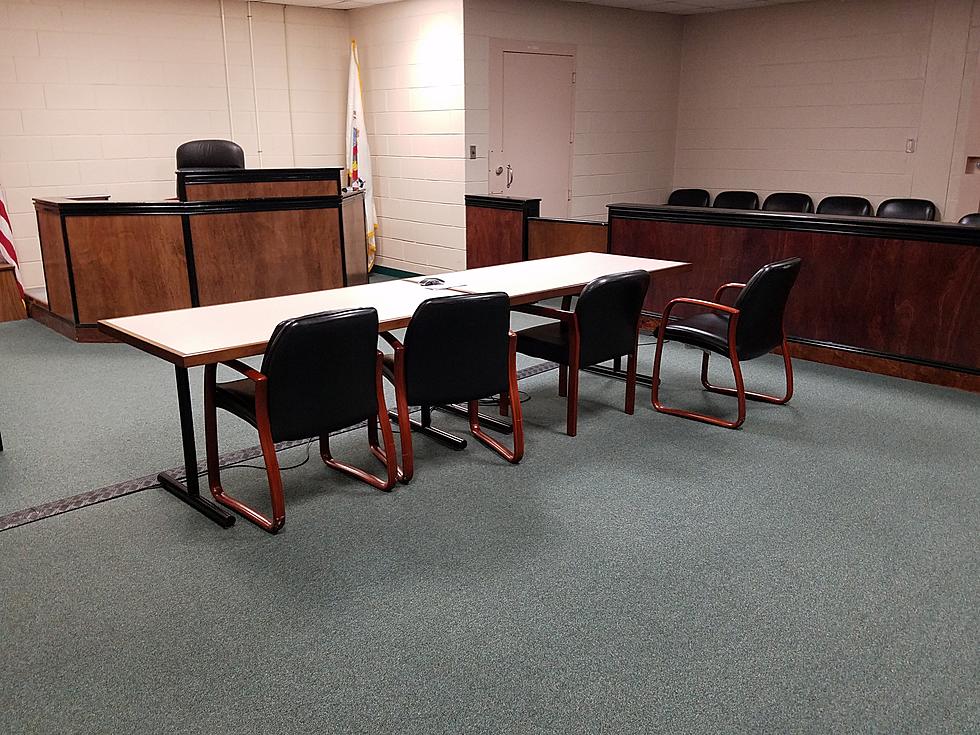 West Long Branch, NJ attorney embezzled tens of thousands from dead client's estate
Court room at the Monmouth County Correctional Institute. (Vin Ebenau, Townsquare Media New Jersey)
A former attorney who practiced and lives in West Long Branch has been charged with stealing nearly $58,000 from a dead client's estate and then spending the funds on himself, instead of using them for what they were supposed to be used for, according to Acting Monmouth County Prosecutor Lori Linskey.
Michael Botton, 52, is charged with second-degree Theft by Unlawful Taking or Disposition and third-degree Failure to Make Required Disposition of Property Received following an investigation by the MCPO Financial Crimes and Public Corruption Bureau.
The investigations origins were based on a referral from the Office of Attorney Ethics of the New Jersey Supreme Court.
Acting Prosecutor Linskey said that investigators learned that Botton allegedly made several unauthorized withdrawals from his dead client's estate between June of 2014 and October of 2020.
The nearly $58,000 he pocketed was supposed to be used in part for the client's Goddaughter but he opted to not have any contact with her and left her high and dry to pay for her education overseas instead of having the money left to her by her Godparent to be able to afford that education with her share of the estate.
Botton surrendered himself to authorities without incident on Friday, Acting Prosecutor Linskey said, and he was then released from custody, pending a first appearance in Monmouth County Superior Court.
The case has been assigned to Monmouth County Assistant Prosecutor Kristen Anastos of the Office's Financial Crimes and Public Corruption Bureau.
Botton is being represented by Steven E. Nelson, Esq., with an office in Neptune Township.
Here are New Jersey's Most Wanted Criminals
New Jersey's most disgraceful child predators and accused predators
The most heinous New Jersey murders that shook our communities