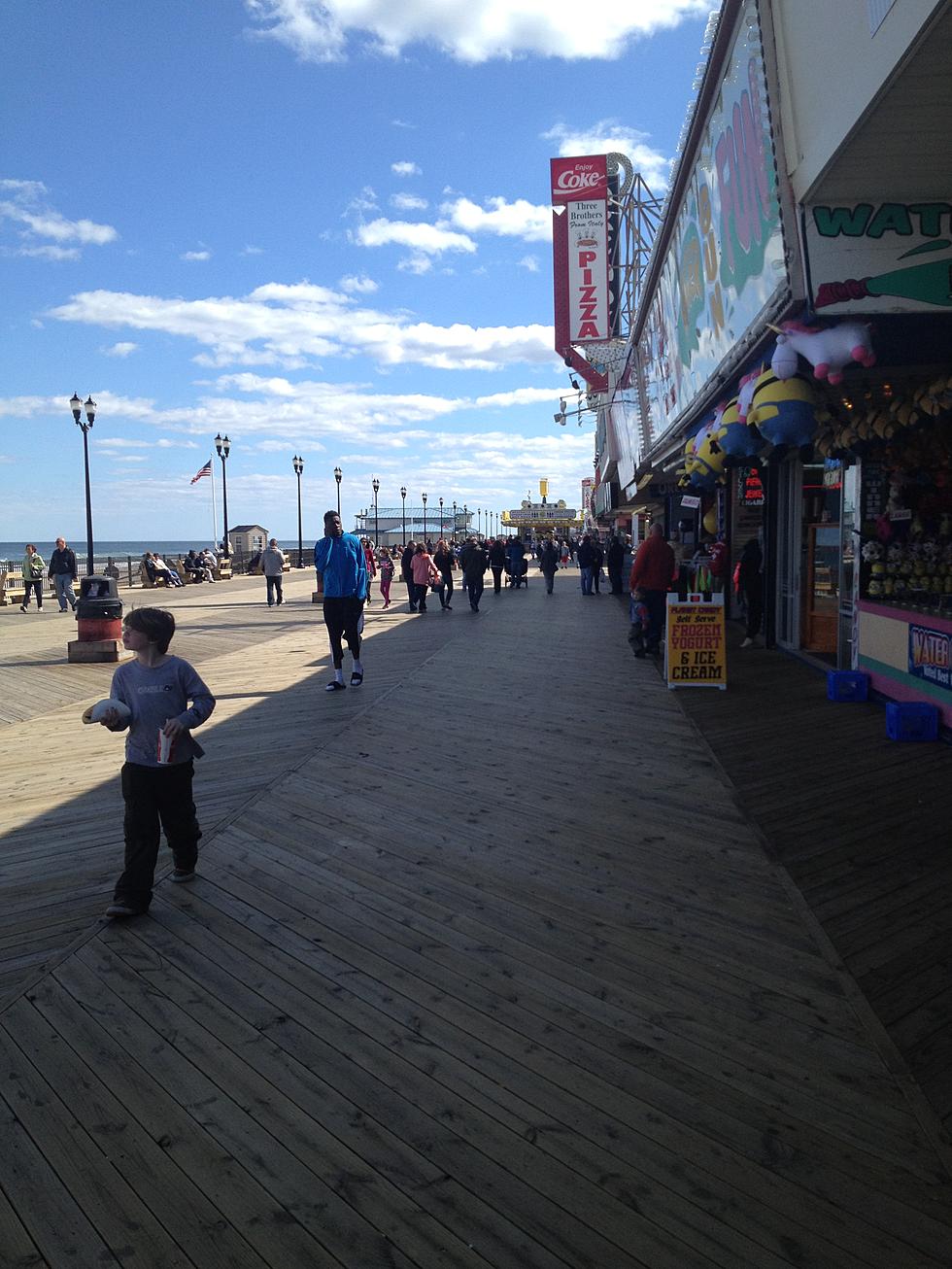 What will the summer of 2021 look like in Ocean County? Vaccinations will be key in finding out
Boardwalk in Seaside Heights (Kevin Williams, Townsquare Media NJ)
So far, there have been about 177,000 Ocean County residents vaccinated (with only 60,000 actually taking place in OC due to the lack of vaccine doses being given to the county) and about 3-million New Jersey residents overall, as of Tuesday morning March 16.
We are that much closer to reaching a number of vaccination goals which are key under Governor Phil Murphy's guidelines in reopening the economy to full and higher standards.
When that day comes, what will the summer of 2021 look like in Ocean County?
Covid-19 cases are going down in Ocean County as are the important metrics but more people need to be vaccinated and once that happens, we'll see things head towards normalcy.
"We really just need to make that final push over the next couple of months and hopefully by the end of spring into the summer, we could be at a point where we have a large number of people vaccinated here in Ocean County to provide that level of herd immunity, so to speak, to be able to offer that protection so people can be safe and feel safe going out of their homes," Ocean County Public Health Coordinator Dan Regenye tells Townsquare Media News.
Is this the summer we return to handshakes and high-fives? Or or is more the summer we can go to the beach and boardwalk without having to worry as much about safety and guidelines?
"I am hopeful that if we can get the vaccine out and get ample supply, the summer can be what it used to be not too long ago," Regenye said.
While optimistic, he is also realistic in proceeding with caution because safety comes first.
"I would hope there's a lot of data that comes out over the next couple weeks and months though because the concern now is the Covid variant and I think that's the main thing that's holding us back from a lot of this," Regenye said. "We want to make sure that any variant strains of the Covid virus don't put us back to where we were just a year ago. I think we need to collect data and get a good solid couple months of vaccination rates."
Some of that, Regenye explains, also depends on who is still getting Covid who hasn't been vaccinated and who is getting it, who had a vaccination.
As that data comes in and more people get vaccinated, the possibilities of a normal summer are real but the Covid infection and vaccination numbers have to indicate that Ocean County is ready for that kind of summer.
"I'm hopeful this summer will be what it used to be just two summers ago and we could get back to that," Regenye said.
Ocean County Public Health Coordinator Dan Regenye also explains what they plan to do now after the State took away 400 vaccine doses from Ocean County:
You can follow Vin Ebenau on Twitter and Instagram and email news tips to vin.ebenau@townsquaremedia.com.
Have You Seen Them? Ocean County's Most Wanted
Have You Seen Them? Monmouth County's Most Wanted
Marijuana legal in NJ: How do the laws work?
Answers to common questions about legalized recreational marijuana in New Jersey and rules about underage use of weed.
NEXT: INSIDE JOE PESCI'S HILARIOUSLY OVER-THE-TOP LAVALLETTE MANSION
LOOK: GO INSIDE JON BON JOVI'S $20 MILLION MIDDLETOWN MANSION
Go Inside Mike 'The Situation's' NJ Mansion
TAKE A TOUR OF JON BON JOVI'S NEW $43 MILLION PALM BEACH MANSION
Jersey Shore Nor'easter 2021 Listener Pictures
LOOK INSIDE: The Most Expensive House in Rumson
This is the most expensive house for sale in Rumson, NJ in 2021
Peek Inside Snooki's New Toms River Waterfront Home
LOOK: See the iconic cars that debuted the year you were born
NEXT: The 100 Best Places to Live on the East Coast
KEEP READING: Here are the best places to retire in America