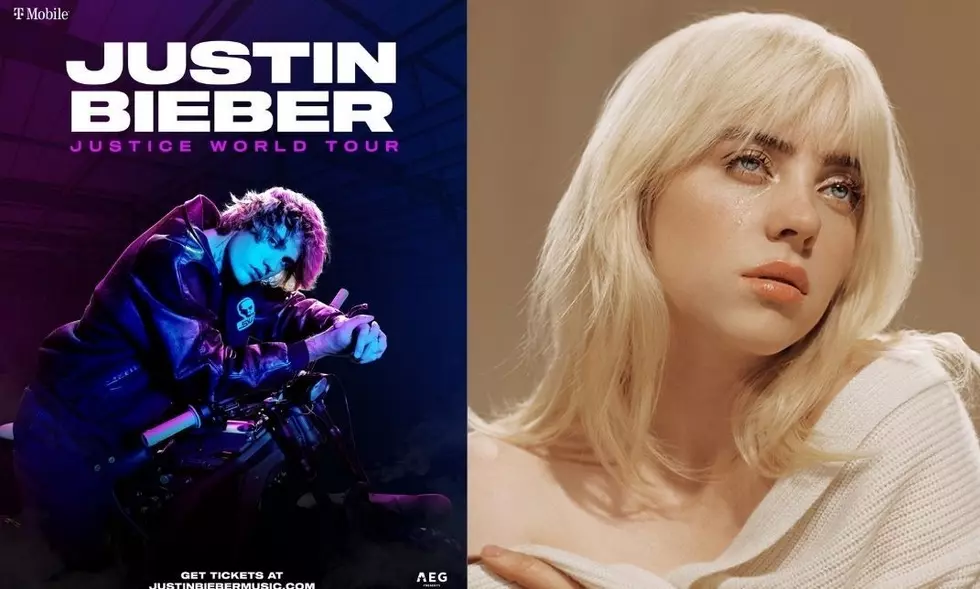 Win Justin Bieber and Billie Eilish Tickets All Weekend Long
AEG / Live Nation
This Memorial Day Weekend, 94.3 The Point is kicking off the summer of '21 with your chance to win tickets to two of the most anticipated concerts.
This holiday weekend, back-to-back is a good thing. Back-to-back burgers, back-to-back drinks, and hits from your favorite artist played...back-to-back. It's The Point's Back-To-Back Memorial Day Weekend featuring back-to-back songs from your favorite artists at the top of the hour. Powered by Athleta. Join them for their Grand Opening Saturday, June 5 at Brooke 35 Plaza in Sea Girt.
When you hear two in a row from either Justin Bieber or Billie Eilish, tap chat on our 94.3 The Point app after the end of the second song and enter "BIEBER" or "BILLIE" for your chance to win tickets. Here's what the chat button looks like on our app.
Don't have our app? Download it here, or search for 94.3 The Point in your app store! Also, use our app to listen live wherever you go this weekend.
Justin Bieber is bringing his "Justice" tour to Prudential Center on March 31, 2022. He's also making stops at Barclays Center in Brooklyn on April 1, 2022, and June 13 and 14, 2022 at Madison Square Garden. Tickets are on sale now.
Billie Eilish stops at Prudential Center on February 22, 2022, as part of her "Happier Than Ever World Tour." She will also hit the stage at Madison Square Garden on February 18 and 19, 2022. Get your tickets now.
Are you ready for summer? We are. It's 94.3 The Point's Back-To-Back Weekend powered by Athleta. Inviting you to their Grand Opening party Saturday, June 5 at Brooke 35 Plaza in Sea Girt. Tickets courtesy of AEG and Live Nation.
LOOK: The most famous actress born the same year as you
Many of the actresses in this story not only made a name for themselves through their collection of iconic performances, but also through the selfless, philanthropic nature with which many of them approached their stardom. In an age of flipping the script on societal norms, many of these actresses are using their voices and platforms to be advocates for those who are otherwise unheard.