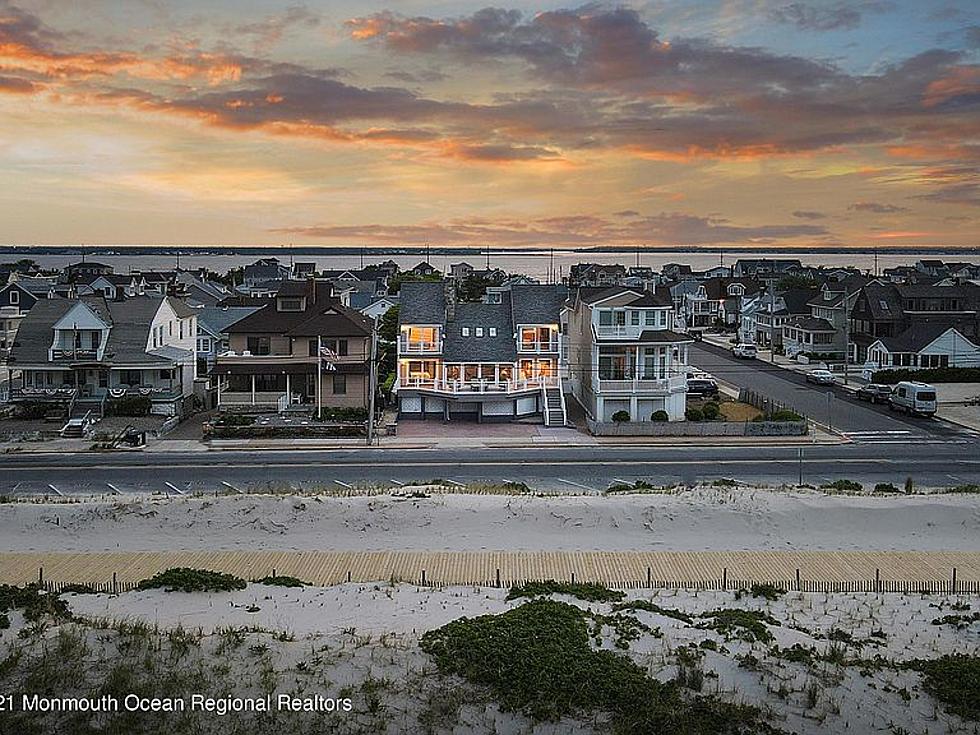 WOW! The Views! This is the Most Expensive House For Sale in Seaside Park, NJ
zillow.com
I see these beautiful beachfront properties every Friday when we're at the Seaside Park Boardwalk Studio and I see this one, I had no idea it had a pool in the backyard. 
This home in Seaside Park has 7 bedrooms and 4 1/2 baths and it's for sale for $2,299,000. Check these pictures and views out:
311 N. Ocean Ave., Seaside Park, NJ
If living on the beach is a dream...this one could be for you. The house on 311 N. Ocean Ave. in Seaside Park is hat lots of upgrades and amenities throughout the house. Including a two-story great room with picture windows that frame magnificent ocean views and those beautiful Seaside sunrises. They are the "best"...
The pool in the backyard that I mentioned several times, it's a saltwater pool and it's rather big. Imagine inviting your friends and family for a weekend to remember at the Jersey Shore. A paver patio for the backyard and an outdoor shower sure makes going to the beach a lot easier than getting the sand all over the house.
This is the perfect house if it's a dream come true for your very own beach house. Not only is the beach gorgeous of course in Seaside Park, but across the street in the back of your house...the bay is beautiful. Seaside Park is absolutely a beautiful spot in Ocean County.
We are so lucky to have a Beach Studio where we broadcast from right on Seaside Park's beach. The smiles on people's faces. It's great because Seaside Park is such a nice, family beach. CLICK here for more information on this beach house in Seaside Park.
Keep reading...
15 Beloved New Jersey Italian Restaurants Too Delectable Not to Try