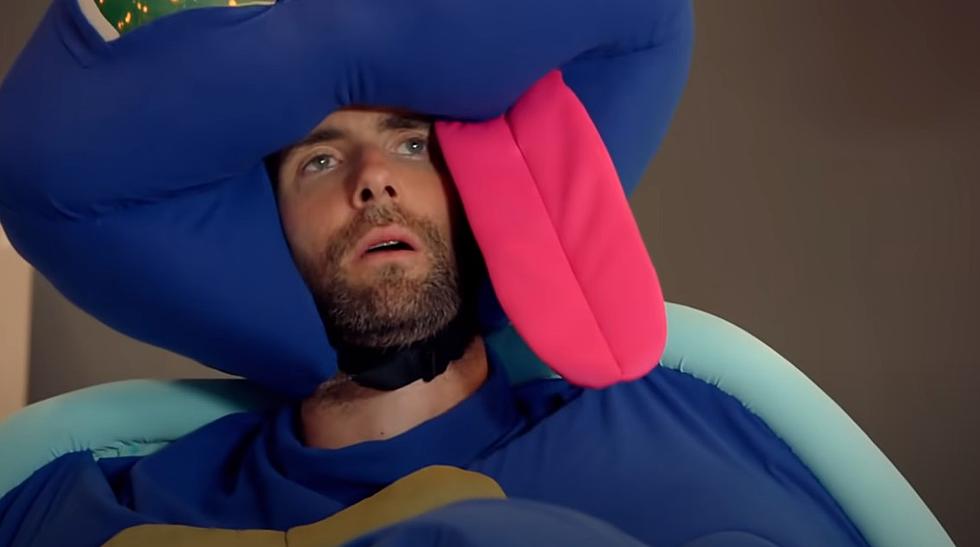 26 of the Most WTF Moments from Maroon 5 Music Videos
Maroon 5/YouTube
We love Maroon 5! No one in South Jersey's plays more of their music than SoJO 104.9. However, some of the band's music videos over the years left us scratching our heads.
Video clips for songs like 'This Love, 'Sugar', and 'Girls Like You' are relatively straightforward. Then there are others like 'Don't Wanna Know', 'Animals', and 'Cold' that leave fans trying to make sense of every frame.
There's a lot of blood in some. Others contain a lot of cryptic images. And a few that make you feel like you've just been on some sort of psychotropic trip.
Check out more than two dozen of the craziest images from Maroon 5 music videos below, and remember to listen to SoJO 104.9 all 4th of July Weekend long to hear lots of Maroon 5 songs. And, open the free SoJO 104.9 app for a chance to win tickets to see the band live in concert this September!
26 of the Most WTF Scenes in Maroon 5 Music Videos
Adam Levine and his Maroon 5 bandmates always think outside the box when making music videos. Here are more than two dozen of their most WTF moments.
More from SoJO 104.9
9 Springsteen lyrics that won him the Woody Guthrie Prize
The award is given to artists from any medium who carry on the legacy of its namesake by speaking "for the voiceless with an understanding of how a platform can be used to shine a light on our world, showing us what needs to be fixed and how to fix it."
Every Marvel Cinematic Universe Movie, Ranked From Worst to Best
It started with Iron Man and it's continued and expanded ever since. It's the Marvel Cinematic Universe, with 24 movies and counting. But what's the best and the worst? We ranked them all.