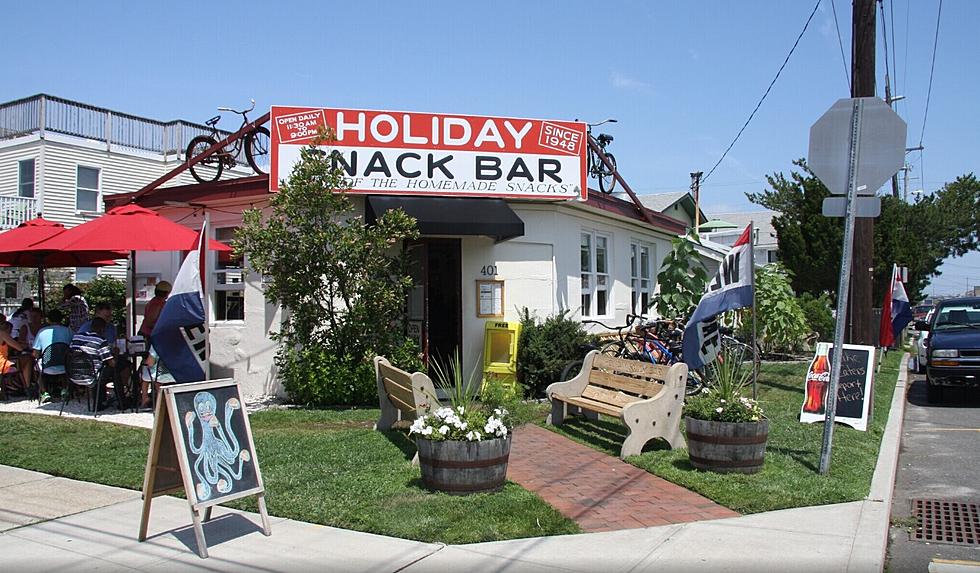 After 75 years, LBI's Holiday Snack Bar Could Be Shut Down
Zillow.com
The iconic Holiday Snack Bar in Beach Haven, in business since 1948, is in danger of having the renewal of its mercantile license denied by the town of Beach Haven in a dispute over a decision by the eatery to serve breakfast.
Holiday Snack Bar is a 75-year landmark at 407 Centre Street and is known for its chocolate white cake, mile-high lady lord Baltimore, burgers, fries, and hot dogs.
Wednesday morning, Holiday Snack Bar posted a message on Instagram saying that could all change this weekend.
We would like you to know that April 20, 2023 Beach Haven Zoning Department sent us a certified letter denying the renewal of the Mercantile License. We opened under our 2022 license.

In the middle of this crisis we are struggling to find the right words, but know that we are doing everything, and we mean everything to keep the HSB open despite Beach Haven's recent denial of our Mercantile License, which they say is needed to operate.
The Philadelphia Inquirer's Amy Rosenberg reports that the restaurant's new owners, a pair of former NJ teachers who bought the business in 2021, have been denied a mercantile license for 2023 by the borough of Beach Haven. The 2022 license will expire this Sunday.
"I think that they were angry with me when they said you can't open for breakfast," said co-owner Eileen Bowker.
Holiday Snack Bar started serving breakfast outside last summer and zoning officers from the township arrived to try to put a stop to what they deemed a land use violation.
Litigation has been pending in the disagreement, according to the HSB's Instagram post.
Beach Haven borough manager and clerk Sherry Mason told Rosenberg she wishes only the best for Holiday Snack Bar, but that they must file the proper paperwork, a formal land use request through the township. Since the restaurant wants to expand its use in a residential spot, it must get approval.
"We support the Holiday Snack Bar," she said. "Every business has to follow the rules", she told The Inquirer."
Holiday Snack Bar's social media post has brought a firestorm of criticism against Beach Haven and offers to support HSB in any way necessary.
Here's one comment that shows the tone of the online remarks.
This is insanity and obviously corrupted retribution. Grow up and do your jobs Beach Haven Zoning Department! Your job is to facilitate businesses and the means for the local economy to thrive. I have so many questions… there are several bars and restaurants on this same street. Are they being they being treated the same way? Did they get their licenses? Who did they pay off? How is this game played?
50 South Jersey Restaurants & Bars That Only Take Cash
15 of South Jersey's Most Beautiful Churches