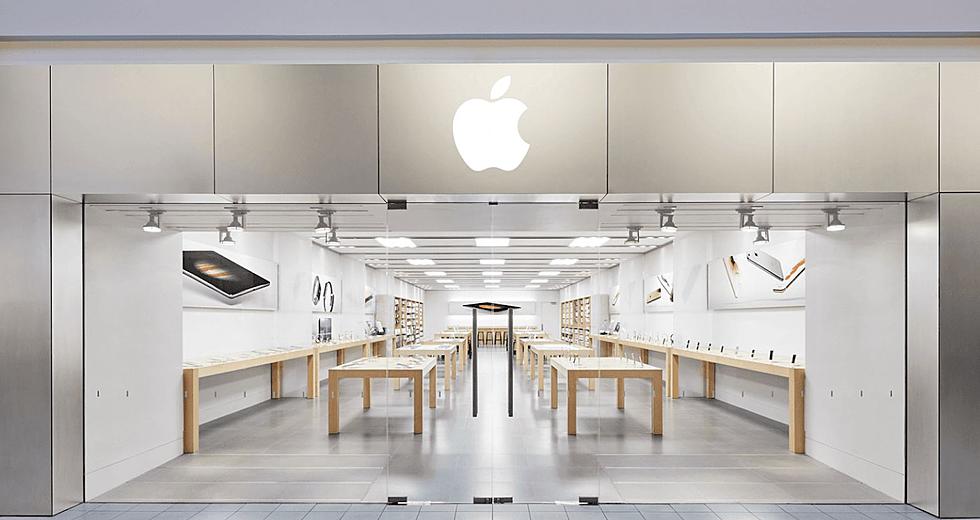 Apple Might Make Their Devices Significantly More Expensive In New Jersey
Nicole
Do you own any Apple devices?
I'm talking about an iPhone....
Or an iPad...
Or maybe a laptop....
Or even a Mac Desktop?
Then listen up because your wallet is in danger!
Before I get to the frustrating news, you should know that the only Apple store at the Jersey Shore is located at Freehold Raceway Mall.
So if you have Apple-related business to take care of, you will want to head to 3710 Route 9 South in Freehold Township. The store is on the first floor of the mall.
Now for the news that has got me slamming on my keyboard as I type.
According to NJ.com, Apple is experimenting with the idea of, "implementing a monthly subscription service for its hardware."
What does this mean?
You will have to pay a monthly fee --  similar to the fees you pay when subscribing to an app or for additional iCloud storage -- to use the gadgets associated with an Apple device.
According to NJ.com, "Instead of paying monthly installments spread across one or two years, subscribers would pay a "yet-to-be-determined monthly fee that depends on which device the user chooses."
Here's what scares me here.
If this new plan is put into motion, it sounds like Apple users will have no other choice but to pay this monthly fee to use your Apple device. Otherwise, it sounds like it won't work properly...or at all...
And I am not even solely talking about a device's capability to send text messages, connect to the internet or even make phone calls.
An iPhone can do EVERYTHING these days.
For me, it is my alarm, my camera, I regularly check websites and other platforms for my show prep, phone calls, facetimes, text messages, IMs, social media, weather, news updates and who knows what else I forgot to mention.
All of this could be put at risk because their hardware is what makes everything operate smoothly.
Our hands would be tied. We would either have to pay the monthly fee or switch over to another phone provider.
That is no way to treat a loyal Apple customer.
The last time I had to get a new iPhone, it cost me over $300 for the phone itself. This was before having to purchase their newly updated charger (an additional $50) and phone case.
How much are you really going to charge people to use your devices?
In the article posted on NJ.com, it reads that these new subscriptions, "could lead to increased revenue and a boost in stock price."
How much money does one company really need? You make millions on millions as it is...
I appreciate my Apple devices. I use them on the daily...especially for my job.
But this is a classic example of greed taking over.
How do you feel about this? Email me at Nicole.Murray@townsquaremedia.com.
And speaking of shopping....let's take a look at some throwback stores...
Here we go!
10 NEW JERSEY STORES YOUR PARENTS SHOPPED AT BUT ARE NOW GONE
9 SHORE EATERIES SO GOOD THEY SHOULD BE FRANCHISED