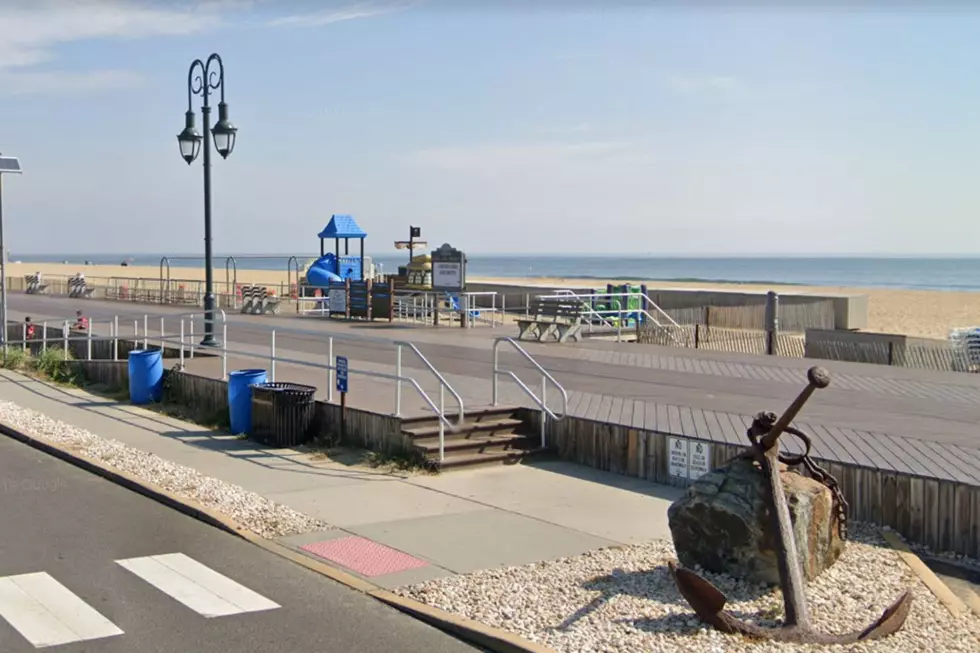 Another Jersey Shore Town Will Now Limit Daily Beach Badge Sales
Belmar 8th Avenue Beach (Google Maps)
Belmar announced that they will now sell no more than 7,500 beach badges per day to help ensure that social distancing while on the beach is still possible.
And just a heads up, the number of daily or weekly beach badges that are allowed to be sold could be reduced even more depending on how crowded the beaches are and the number of seasonal badge holders that are present.
This new rule was announced on Friday, July 17th before the start of one of the hottest and therefore one of the most crowd-expectant weekends kicked off.
Enter your number to get our free mobile app
Plus, Belmar has already been forced to close sections of their beaches because the crowds have gotten so intense.
To make matters worse, surrounding Jersey Shore towns were directing their surplus of beachgoers to Belmar.
There are still some kinks to work out with this system because when beachgoers have been told to go elsewhere, they don't always listen.
"As we learned from past experience, when we had to close sections of the beach, they would either agree to go to the open beaches or they would sit and wait on the boardwalk in their beach chairs. This of course caused social distancing problems and many other issues," said Mayor Mark Walsifer.
Along with their beach badge limit announcement, Belmar also sent out a reminder of other rules put into place for this Summer:
Ball playing is strictly prohibited.
Dispose of trash in the containers on the beach and boardwalk.
Beach showers are touchless and activated by motion, so there is no need to touch the shower controls.
Face masks are required outdoors when social distancing cannot be maintained.
I would not be surprised if other Jersey Shore towns, especially the extremely popular and touristy ones, set similar beach badge limit rules. It's probably for the best.
For updates on Belmar's beachfront operations, closures and more, CLICK HERE.
CLICK HERE to take a look at the original article.
Meet Heather & Julie: Six Flag's Two New Siberian Tiger Cubs