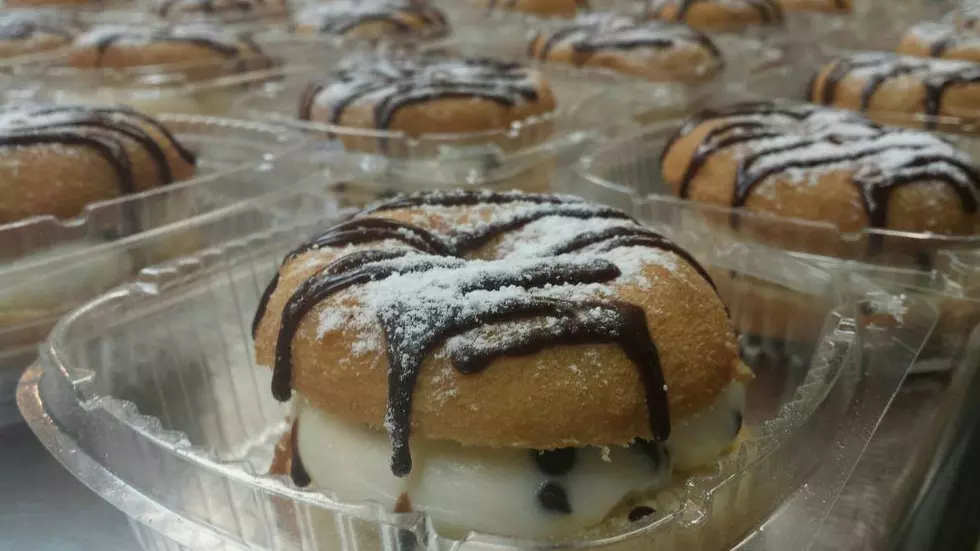 Best Donuts in NJ: National Publication Names This Place
(Photo from Uncle Dood's Facebook)
Travel + Leisure is out with its list of where to find the best donut in every state. And I agree 100% with the NJ choice. Do you?
T+L used Yelp reviews to determine the best donut shop in all of NJ. Most of the number one places for donuts in other states were locally owned (although the number one choice in some states was a Duck Donuts, so maybe that's a chain?)
So what's number one in NJ?
According to Yelp reviews, the best donuts in NJ come from the little donut shop that happens to be right next door to our studios: Uncle Dood's Donuts on Robbins St. in downtown Toms River.
According to T+L, Yelp analyzed donut bakeries in every state and ranked them according to an algorithm that looks at the number of reviews and the shop's star rating.
I must to have the world's greatest discipline to not stop by Uncle Dood's every single day as I enter or exit The Point studios. But when I do stop in (or when a guest comes to visit and brings up a box) I completely agree that these are the best donuts ever.
In fact, I have often said that the best way to eat them is while they are still hot and not covered with anything! Even though the toppings are great, the donut itself is heavenly! Even just a sprinkle of powdered sugar will send your taste buds soaring.
Have you tried Uncle Dood's?
What's your favorite donut shop in NJ?