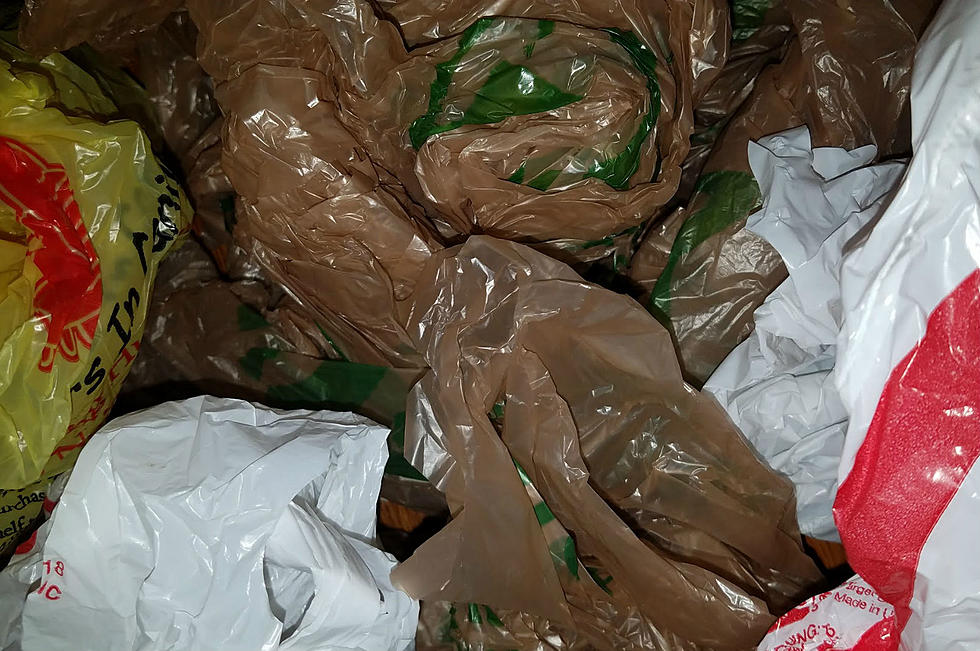 Bradley Beach Starts New Curbside Program To Recycle Plastic Bags
Plastic bags (Erin Vogt, Townsquare Media)
Well this is just genius.
There is a Wisconsin-based company known as S.C. Johnson & Son Inc. that has just announced their partnership with Bradley Beach.
The goal of the new program is to ensure that more plastic bags will be recycled in and therefore eliminate the amount of waste that will make it into our ocean.
"This is a win for the environment, a win for Bradley Beach residents and a win for the plastic recycling market," said Mayor Gary Engelstad. "By participating in this program, residents can help safeguard our coast and minimize our plastic waste. We thank SC Johnson for helping us make this a reality."
The program, which officially launched on November 13th, gives Bradley Beach residents the opportunity to put all of their clean plastic bags, plastic film and plastic wrap curbside.
Residents are being asked to put all of your plastic items that can be recycled into a plastic bag, tie the top of the bag so all of the items inside are secure and then put your donation curbside in a bin that will be provided by the town. The bin should be placed next to your recycling bin on the days that collections are scheduled.
Now here is why I think this idea is so genius.
And while they are still around, it is very hard to get people to dispose of these bags properly. So now, the recyclers will simply go to the people. GENIUS!
There will be vehicles organized by Bradley Beach's council that will go around town and pick up these curbside packages and everything collected will be transported to S.C. Johnson to be recycled.
S.C. Johnson will be reimbursing Bradley Beach for the cost of the vehicles, the bins that will be used and marketing materials that will help to raise awareness.
Approximately 94% of the plastic packaging that S.C. Johnson uses is recyclable but their goal is to have that number bumped up to 100% by 2025.
Currently, Bradley Beach is the only Jersey Shore town, or New Jersey town for that matter, that is taking part in this recycle program.
If your town is interested in getting involved, call S.C. Johnson at (262) 260-2440.
You can take a look at the original article at TheCoaster.net. Now get to recycling!