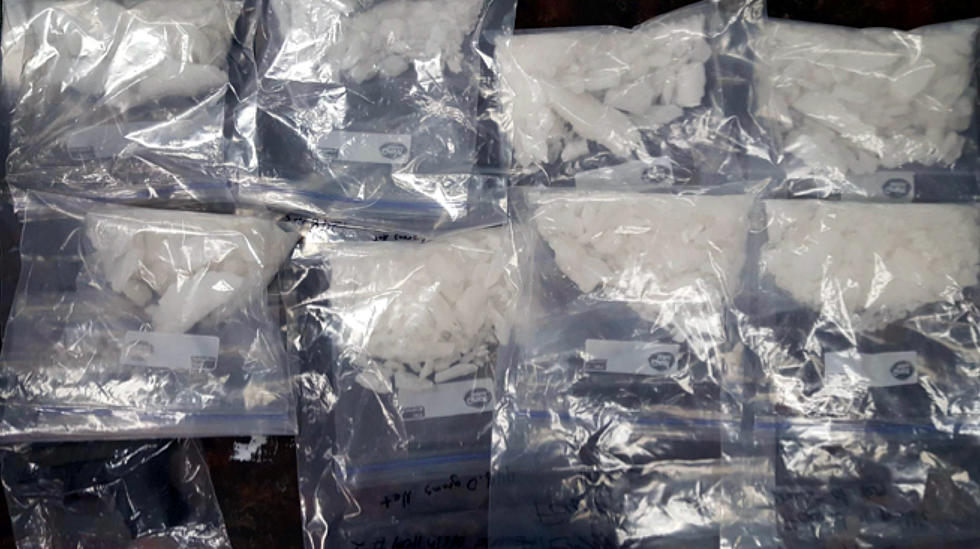 Breaking Bad in Ocean County? 10 Confirmed Meth Labs Nearby
AP File
Nope, this is not an episode of Breaking Bad, but Ocean County could very well have their own Walter White.
A clandestine laboratory is a laboratory where "chemistry" carried out in secret, and particularly in illegal drug laboratories.
I took the liberty to type in "Ocean County" to get a general idea of how many meth labs are nearby. Innocent me thinking that there couldn't possibly be meth labs in Ocean County, found out that there have been ten clandestine labs 11.96 miles from Ocean County.
So, yes, I'm terrified. What is this? Is this why people drive so fast on the Garden State Parkway?
Seriously, here we are worrying about insignificant things when we have meth labs nearby. This is flabergasting.
To make matters worse, I typed in the address of our radio station in Downtown Toms River to find out just how many of these laboratories where nearby... 12! 7.93 MILES AWAY!
I think, if anything, this should show how much we need to give our law enforcement officers credit. They are not only dealing with people driving fast on the Garden State Parkway, but they are also dealing with drug labs and dangerous people operating them.
While finding out if you have lived near a meth lab might initially seem appealing, it's also unfortunate. With the drug epidemic ravaging the country, there is an influx of people that need help, rehabilitation, and intervention.
More from 94.3 The Point: