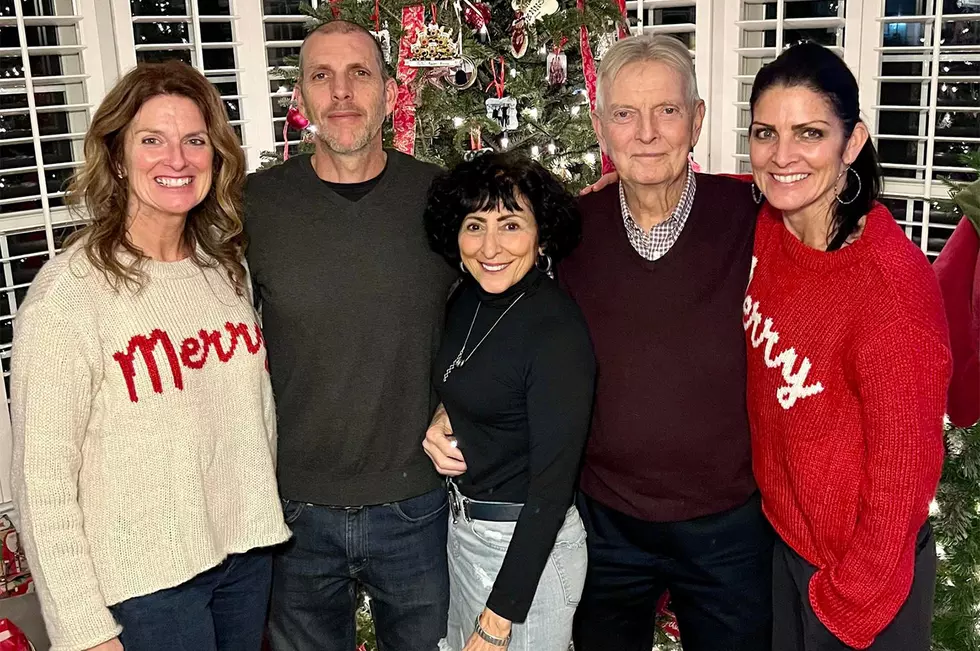 Cervino: Husband, Father, Grandfather, Coach and Friend
Ray surrounded by his wife Mary and children Nicole, Adam & Vicki
My recall of things like names, years, events and more is not what it used to be so I'm not sure when I first met Ray Cervino.  I do know it was when I was working on the Seaside Heights boardwalk for my father and I would walk by a Sonny's and Rickey's wheel game near JR's in the middle of the boardwalk.  Ray spent many hours as the operator of the game and was an old-time "barker" who would use his distinctive voice to call over potential customers.  He was one of the best and I admired how easy it was for him to work a crowd, always with a smile.
Ray knew my father and one day we officially met and I liked him from the start so every time I walked by his stand I would either stop of simply wave hello. Years later I would get to know him in a different manner as the girl's basketball coach at Toms River North where he also taught history.
When we added girls to the WOBM Christmas Classic field in 1994 it was Ray's "Lady Mariners" who dominated the pack winning five times in the first seven years before he retired following the 2001 season.   It was the year before that was truly special when North won the overall Group 4 championship and became the only Ocean County team to reach the Tournament of Champions finals where they lost to Red Bank Catholic.
In 20 seasons Cervino won 313 games and 9 division titles and commanded respect from his players and opponents.  While he was known to be tough many of his players adored him and stayed in touch during his retirement even meeting up for dinner just a couple of months ago.  Quoting former standout Sandy Bisogno Madigan, "he was such a loving and caring man.  So much more than just a coach."
Ray Cervino died last week at the age of 78.  He leaves behind the love of his life, Mary, daughters Vicki and Nicole, son Adam, eight grandchildren and a long list of those who were lucky to call him a mentor, friend or coach.
Visitation will take place on Friday from 4-7pm at O'Brien's Funeral Home in Brick.  I'll apologize in advance for not dressing formally as I have a football game right afterwards.  I know Ray would understand.
The Best & Worst States for Teachers
It's back to school time!
Teachers and administrators all over the country are welcoming students back either in person or virtually. This will definitely be a challenging year being in person due to COVID cases and protocols that need to be in place to keep everyone safe.
Being a teacher is a huge responsibility. It can be very stressful, and sometimes that depends on the district where the teacher is employed. There are actually some states that are not that great for teachers.
Wallethub
put together a list of the best and worst states for teachers. They look at things like opportunities for employment, competition, academics and work environments.