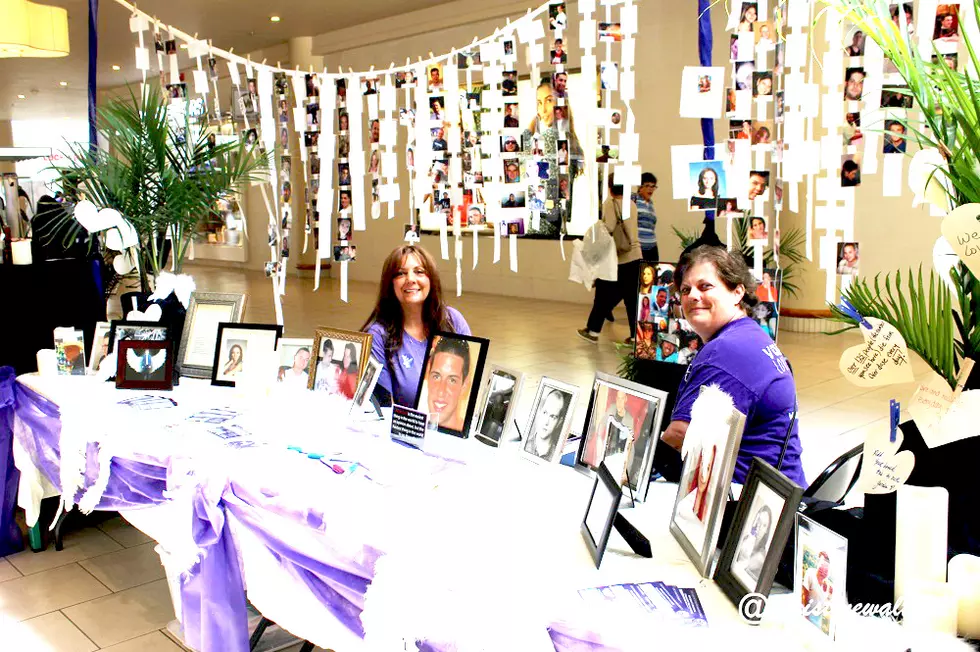 Colorful Event Dedicated To Mental Health Being Hosted In Freehold, NJ
Deb of FRM
There are so many questions that can pass through one's mind on any given day:
Why don't I feel like enough?
What can I do to help myself?
Are happier days even possible?
These three questions prove one very important thing: your mental health is just as important as your physical health.
We all need to work on our mental health just as much as we do on our physical health.
If you have no idea where to start, you an start by attending this yearly tradition at Freehold Raceway Mall that is returning in 2022.
It is called Paint The Mall Purple For Mental Health & Recovery Awareness and it is being held on Sunday, May 1st from 12:00 PM to 4:00 PM. The event's official website can be found HERE.
I have attended this event in year's passed and know that purple will be EVERYWHERE. The decorations FRM puts up are insane  and eye-catching.
You should also know that the event is co-hosted by the CFC Loud N Clear Foundation and will feature guest speakers, offer available resources and will kick-start the necessary conversation revolving around mental health.
Some fun activities are already confirmed as well and they include musicians, meditation, yoga, drum circles and more.
The entire day will be devoted to one thing: to raise awareness, encourage action, break down the stigma and provide necessary resources for community members in need of addiction and mental health services.
And yes, please wear purple if you attend.
For those of you who are not familiar with the CFC Loud N Clear Foundation, they are an organization dedicated to succeeding at their mission to:
"...help individuals and families struggling with addiction find, maintain, and strengthen their recovery through peer-based support, certified intervention and professional treatment guidance, community education and naloxone trainings, educational presentations, sober living homes, sober social activities, and reintegration into society through participation in the all encompassing CFC Recovery Community."
This event is free and is family-friendly.
But before I give you the important websites, just know that you don't have to be "struggling" to learn about this.
There are so many shades of grey when it comes to mental health. "I'm fine" and "I'm falling apart" are the two extremes one can feel, but there are so many stages in-between.
Learning about them is how you help yourself and those around you.
Know the warning signs. Learn who to call if and when a crisis emerges.
It hasn't been the most popular topic to discuss, but it is one of the most necessary.
I have had my own personal struggles with mental health and therefore, learned a great deal about it all at a very young age.
I am grateful I learned certain warning signs because otherwise, friends of mine would not be here today.
It is okay not to be okay. You just need to make sure you know what to do when and if that time comes.
You don't have much time but if you would like to register as a speaker or vendor event, you can apply online for free HERE.
Anyone want to wear purple face paint with me?
I get it. This event is important but the topic can be a bit heavy.
I am proud of you fi you are planning on going.
And if you need to plan something a little lighter afterwards:
Your Official 2022 PNC Bank Arts Center Concert Schedule
Movies You'll Be Shocked Were Filmed in New Jersey