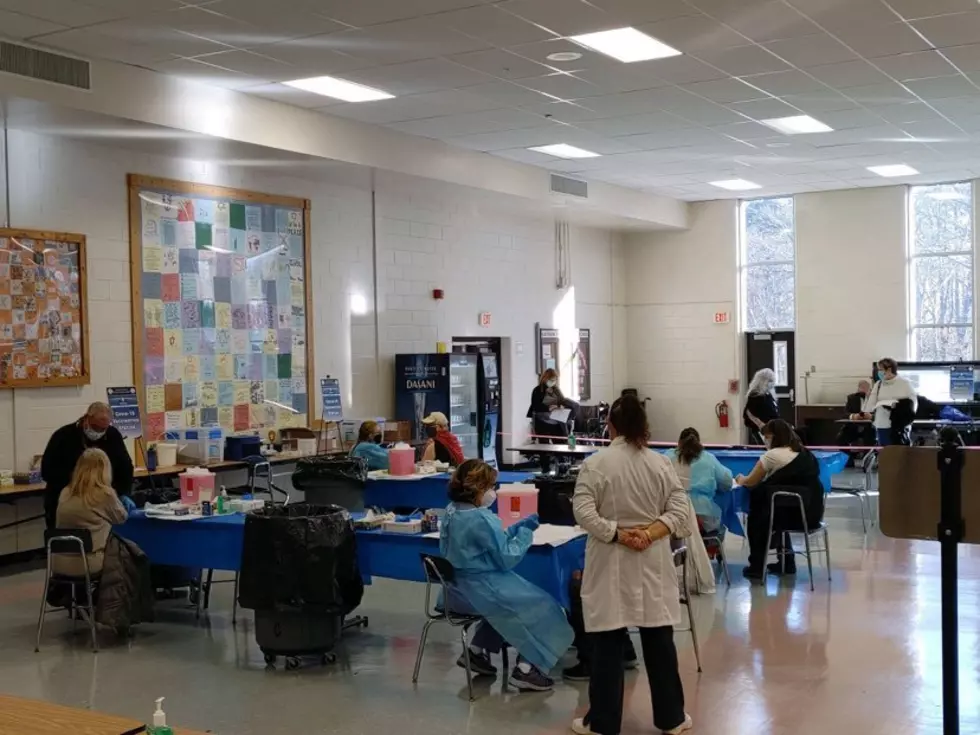 New COVID-19 Vacc. Site Opens In Southern Ocean County TODAY
Photo taken by Vin Ebenau shows medical staff hard at work at the new COVID-19 Vaccination Site at Southern Regional Middle School.
Do we need more COVID-19 Vaccination sites? Absolutely....
You can now receive a COVID-19 Vaccine at the Southern Regional Middle School which is located at 75 Cedar Bridge Rd in Manahawkin in Stafford Township.
This site will only be open for vaccine administration on Tuesdays and Saturdays for now.
Enter your number to get our free mobile app
Take a look at 94.3 The Point's news anchor, Vin Ebenau, who was actually the very FIRST person to receive a COVID-19 Vaccine at Southern Regional Middle this morning.
And yes, Vin is eligible and that is because he has asthma which makes him more at risk when it comes to COVID-19.
Unfortunately, appointments at this vaccination site are already full for the time being and that seems to be the trend across the entire state since Group 1B was given the green light.
Officials are aware of the situation and are hard at work trying to get more vaccines, medical professionals and therefore, more available appointments.
For all updates regarding COVID-19 Vaccination Sites, available appointments and eligibility requirements, head to COVID19.nj.gov or OCHD.org.
We will get there. Just hang on.
Inspiring Images of NJ Medical Professionals Receiving the COVID-19 Vaccine