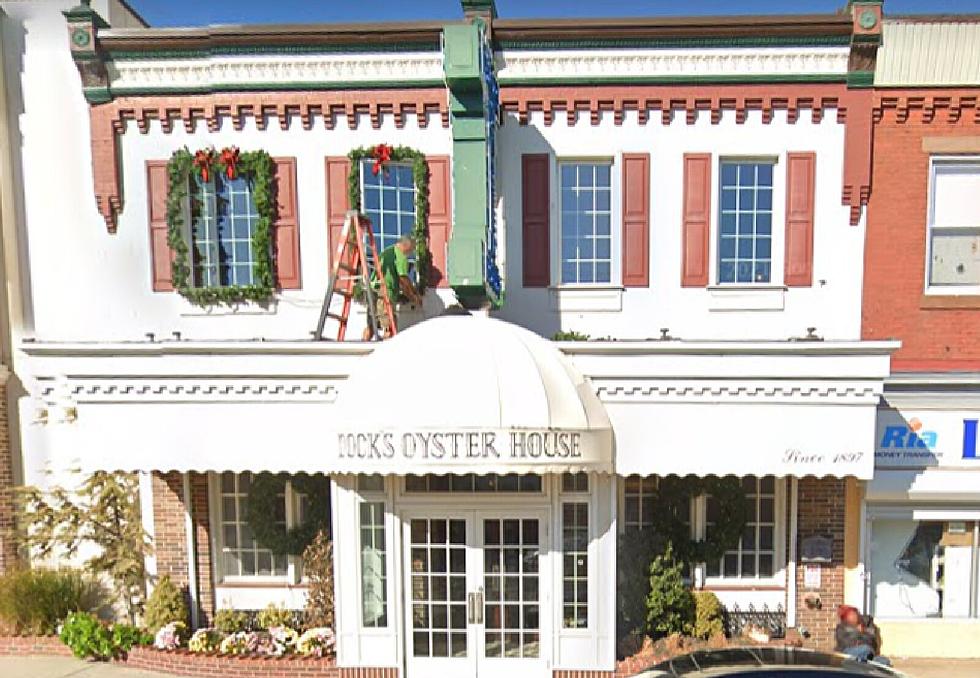 Dock's Oyster House in AC Named NJ's Bucket List Restaurant
Google Maps
A bucket list: A list of things you want to do while you're still alive and kicking.
Bucket list restaurant: The restaurant you must visit.
LoveFood has determined the "Bucket-List Restaurant" in every state, and Dock's Oyster House in Atlantic City has been given that title for New Jersey!
LoveFood notes that the late TV Chef Anthony Bourdain once had this to say about Dock's Oyster House, which has been run by the Dougherty family since 1897. "Dock's Oyster House, an establishment that survived Prohibition, the Great Depression, two World Wars, numerous declines, and rebirths – still here, still great."
Dock's sits at 2405 Atlantic Avenue in Atlantic City, and it's always busy. Getting a reservation may take some time, but it's well worth it. The menu is filled with seafood dishes, chowders, and a raw bar. Lobsters, Crabs, Scallops, and more are there to tempt you.
According to the restaurant's website, Dock's was founded in 1897 by "Harry "call me Dock" Dougherty. Since then, four generations of the family have been involved in the operation. "Harry's vision has been carried on by four generations of Dougherty's who share his commitment to quality and service. That commitment sustained Dock's through two World Wars, the Great Depression, and the decline and rebirth of Atlantic City (a few times), and in 1997, the entire community celebrated the centennial anniversary of Dock's Oyster House."
Have you been to Dock's Oyster House? What's your favorite dish on the menu?
A bucket-list restaurant for Atlantic City for sure. Now, it's a destination for all those throughout the Garden State.
SOURCE: LoveFood
9 Atlantic City Area Restaurants Featured on Diners, Drive-Ins, and Dives
Guy Fieri has featured almost a dozen Atlantic City area restaurants on hie show.
"Hidden Gem" Restaurants in South Jersey