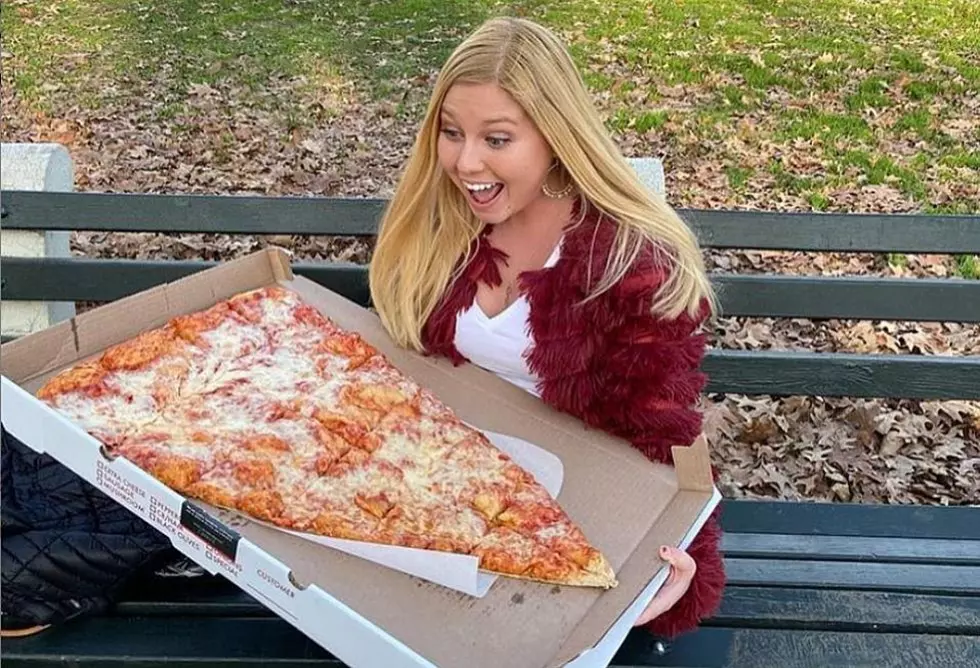 Life Hack: THIS is the Correct Way to Eat Pizza
Photo via The Pizza Barn
I'm going to tell you something that may possibly change your life. 
If you don't eat pizza like this, you're probably doing it wrong. You know all that oil that sits on top of the pizza and makes it delicious. Well it's kind of gross when it gets all over your hands, right? Right. Now, I'm not telling you to blot the oil off the pizza, because that takes all the fun away.
Here's a trick to keep that oil in your tummy where it belongs, and off your hands. When you fold a slice of pizza to eat it (if you're not folding your pizza, that's a whole other issue we simply have to discuss), take a napkin and put it under the top of the slice. When the oil runs down the back of the pizza (and you know the best slices are filled with tons of oil), it'll drop on the napkin and not on your hands. Problem solved, you're welcome.
My Mom taught me this trick when I was little, and it's something my family has sworn by ever since. We've introduced it to so many people, who have all told us it's a really good idea.
Have you known about the napkin pizza hack prior to today? If not, give it a try when you're enjoying your pizza this weekend, and let me know how it works out for you.
Listen to Diana Tyler nights on 92.7 WOBM and download our free 92.7 WOBM app.
Still Hungry? These Are The Very Best Mouthwatering Diners in Monmouth County