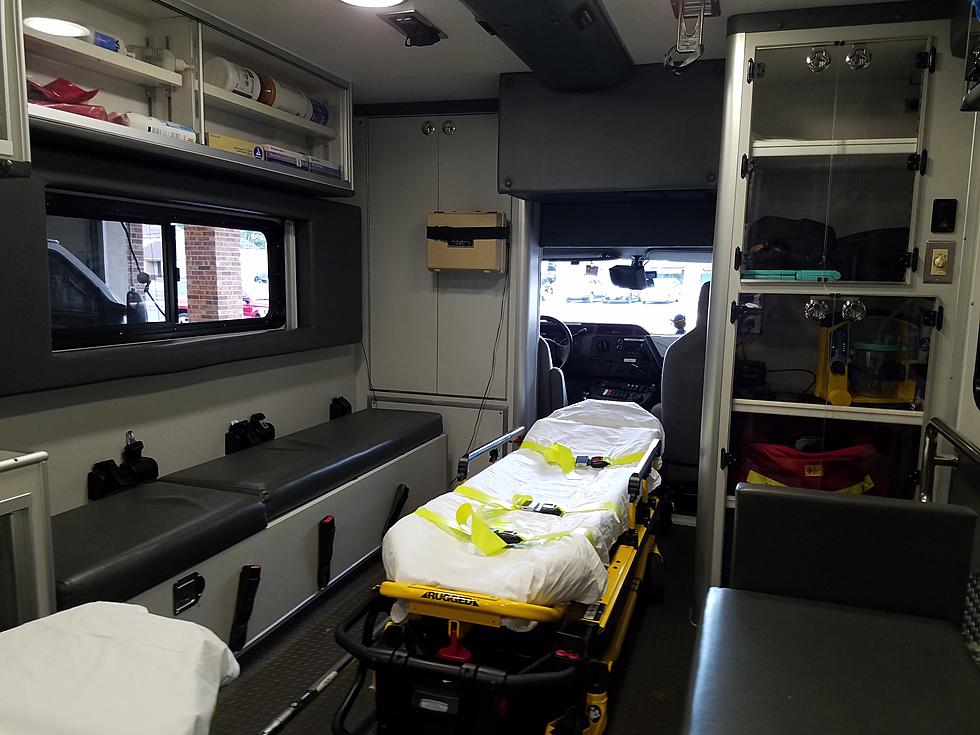 Elderly Jackson, NJ man dies after being struck by a pick-up truck on Jackson Mills Road
Ambulance. (Vin Ebenau, Townsquare Media NJ)
Jackson Township Police are looking for witnesses of a fatal Monday night accident that claimed the life of an 81-year old resident.
Through their preliminary investigation, police said an 81-year old man was crossing at the intersection of Jackson Mills Road and Harmony Road in a battery-powered 4-wheel mobility scooter when he was hit by an oncoming Ford F-150 pickup truck driven by a 64-year old man, around 9:25 pm.
Police don't suspect that the driver of the pick-up truck was impaired at the time of the crash.
The crash occurred in a poorly lit area and police said the 81-year old man was dressed in dark clothing and while his scooter had some reflective stickers, it did not have any functioning lights.
If you have any information on the crash or witnessed it, you're asked to contact P.O. Kevin Kleinknecht at 732-928-1111.
First Responders Appreciation