Ep. 65: 94 Seconds W/ Nicole – 🐟Just Keep Swimming🐟
Holy Cow.....we have made it to Episode 65 of '94 Seconds With Nicole!'
For this episode, Nicole S. Murray went to visit 
NJ Swim
in honor of them opening up their sixth location in Brick!
Address: Laurel Square Shopping Center 1930, NJ-88, Brick Township, NJ 08724
So Nicole -- who is basically a mermaid‍♀️ already --  decided to see what they are all about.
Enter your number to get our free mobile app
There are private and small group classes available and all takes place in a heated pool that is 90 degrees! (That's what I'm talking about)
They also offer classes for young babies so that your child will know how to handle themselves in water just in case.
And when it comes to COVID-19, NJ Swim also has a Safety Pledge that you can look at
HERE
.
In addition to their brand new Brick location, NJ Swim also has locations in Warren, Sparta, Manasquan, Roxbury and Florham Park.
Check them out and Just Keep Swimming!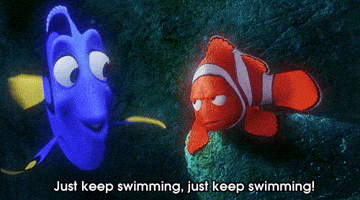 Thank you to Mario Forcellati for editing this episode.