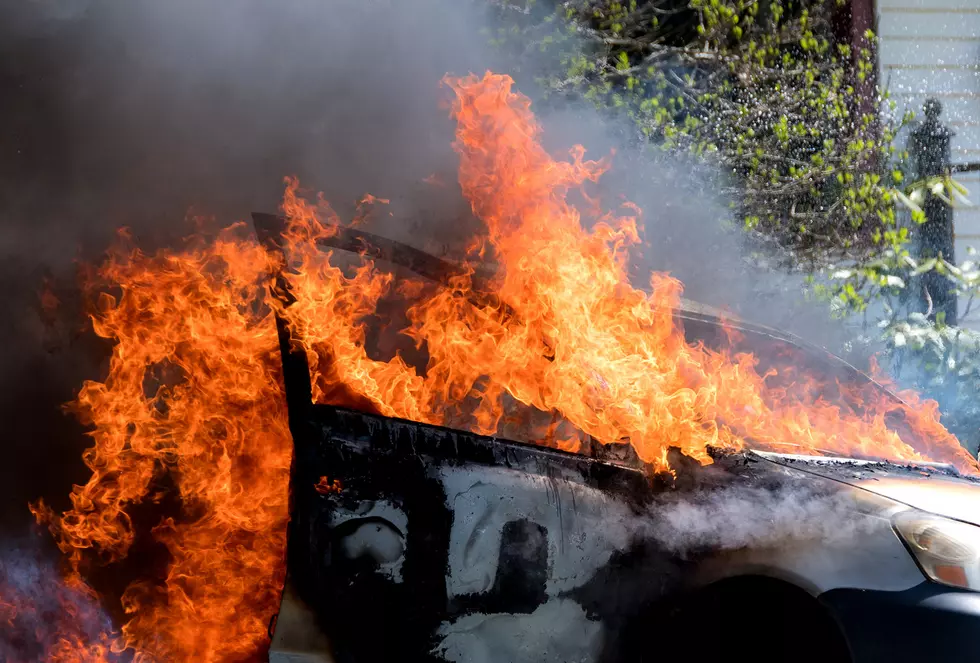 EV car fires in NJ: Hard to put out, toxic fumes released
madsci GettyImages
With a growing number of electric vehicles on the road in New Jersey, fire departments across the state are facing a new challenge: extinguishing EV car fires if the vehicles burst into flames.
New Jersey State Fire Marshal Richard Mikutsky, who is also the director of the New Jersey Division of Fire Safety, says there is concern about EV fires "mostly because of the way these cars burn, the lithium battery packs, they burn extremely hot."
He said prior to actually catching fire EV's can enter into what is known as thermal runaway.
"Especially in the event of an accident, where the cells are damaged, that certainly puts them at a higher risk for malfunction and catching fire."
Very hot fires that are very hard to put out
Mikutsky said there have been experiments done "where they have taken these cars and they have submerged them in giant dumpsters full of water for hours, pulled them out and they reignite."
Lithium ion batteries are made up of many cells, so not only do they burn at very high temperatures, the fire can last for several hours. They also pose other dangers, such as 400-volt electric shocks, toxic fumes and lithium burns to the skin and respiratory system.
He said the only right now to put out an EV fire is to continually pour water on it, sometimes for hours.
Not your normal car fire
"You can't cool these normally like you would any other type of a fire. They retain their heat, and as they burn they continue to get even hotter."
Mikutsky said a regular gasoline-powered car fire can be extinguished with 600 to 700 gallons of water, but in some situations, an EV car fire will require as much as 30,000 gallons of water.
"You have to hook into a permanent water supply, either through a municipal hydrant system or in our rural areas, drafting from a lake," he said.
David Matthau is a reporter for New Jersey 101.5. You can reach him at david.matthau@townsquaremedia.com
Click here to contact an editor about feedback or a correction for this story.
New Jersey's Most Terrifying Serial Killers
New Jersey Nightmares - Notorious Serial Killers
LOOK: Here's where people in every state are moving to most
The 99 top paying jobs in New Jersey
How much do you make? These are the occupations in New Jersey with the highest median annual compensation. Source: Federal Bureau of Labor Statistics, 2022