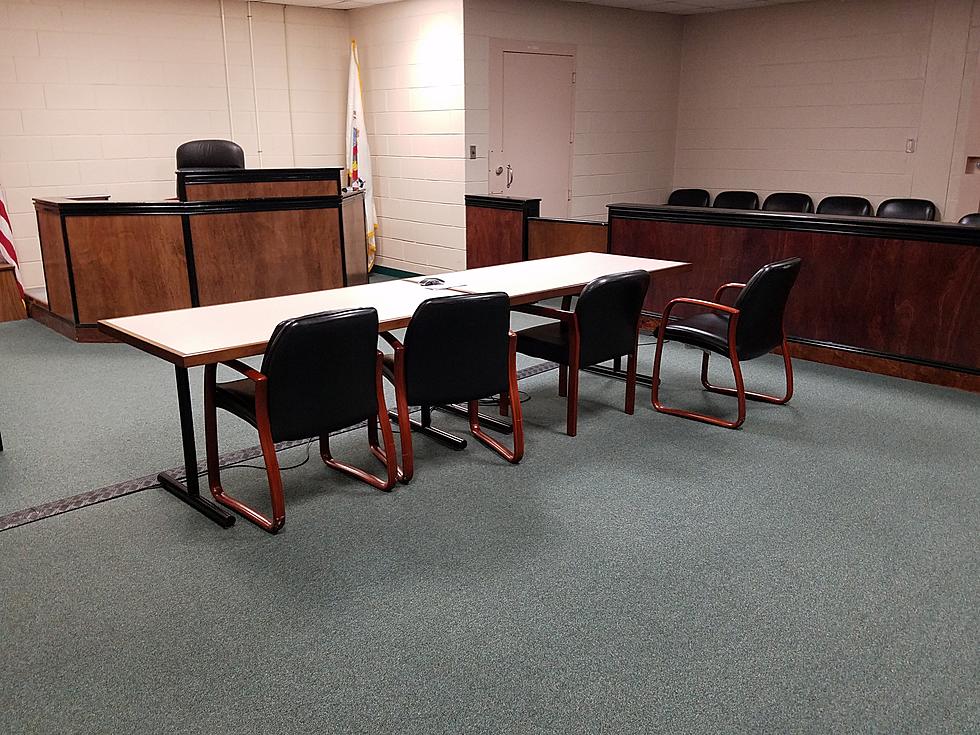 Former Hazlet, NJ AAMCO employee indicted for embezzlement
Court room at the Monmouth County Correctional Institute. (Vin Ebenau, Townsquare Media New Jersey)
The former manager of the Hazlet AAMCO automotive repair shop on Route 36 is looking at a possible 10-years in prison for embezzlement.
Acting Monmouth County Prosecutor Lori Linskey announced Monday that a Monmouth County grand jury returned a two-count indictment against 39-year old Joshua Chisenhall, who is charged with second-degree Theft by Deception and second-degree Computer Theft after he allegedly stole about $90,000 from, his now, employer.
Hazlet Police and the Monmouth County Prosecutors Office Financial Crimes Bureau learned through their investigation that Chisenhall pocketed cash payments for services but then falsify invoices, to make it look like the customers paid for their services by credit card.
Chisenhall ran this scheme between January of 2020 and March of 2021 which led to him cashing about $90,000 in stolen funds that belong to AAMCO.
He was criminally charged in October 2021 and if convicted of either charge against him, Acting Prosecutor Linskey said that Chisenhall faces up to 10 years in state prison.
This case is being prosecuted by Monmouth County Assistant Prosecutor Lawrence Nelsen, Director of the Financial Crimes Bureau.
Here are New Jersey's Most Wanted Criminals