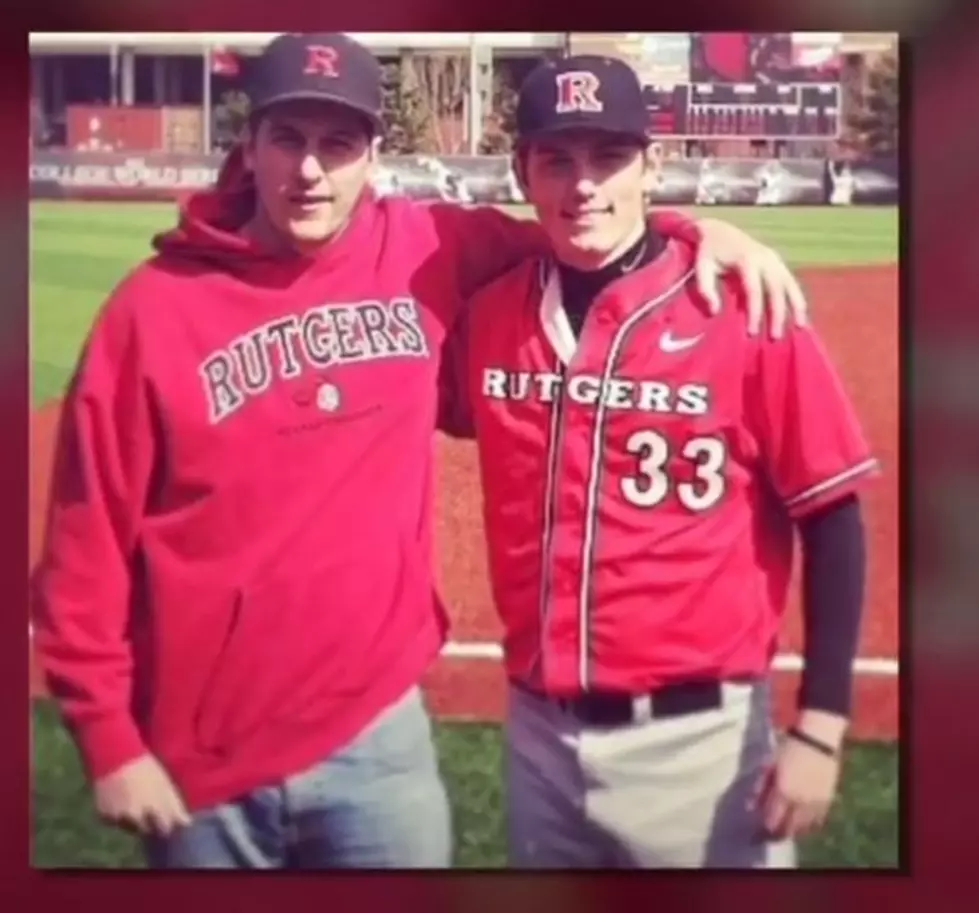 Former NJ athlete turns to acting in controversial HBO series
Via Jon Young's YouTube
When Jon Young took the mound for the Rutgers Scarlet Knights baseball team it was usually a pressuring time. Jon was a reliever and his team would call on him to take care of business in the late innings either to hold the lead or stop the bleeding of runs against a formidable opponent.
That pressure and his similar looks to the character he portrays landed him a part in the HBO series "Winning Time" which is an intense behind-the-scenes portrayal of the 80s Los Angeles Lakers.
Jon plays Brad Holland who was a reserve guard for the Lakers. Holland only played a couple of seasons with the Lakers and while Jon doesn't have a prominent part in the series, he still gets decent screen time.
To look and be able to satisfy the audience that he was a Laker, Jon lost over 40 lbs and worked hard with an NBA guru who has trained and worked with some of basketball's greatest players
.Jon stated that the training was grueling and rewarding in that the actors portraying a team actually felt like they were part of one as the filming continued. Most of the actors playing Lakers were college basketball players; Jon was the only baseball player.
Jon Young had a tough go growing up in Old Bridge, NJ as he lost both parents before he was a senior at Rutgers. He and his older brother Andrew formed a tight bond that would survive tough times and success. With a strong friend and fan base here in New Jersey, Jon's brother Andrew holds viewing parties where his friends yell out every time Jon appears on the screen. As Jon tells it, there is alcohol involved.
The show already has faced some critical feedback and is not being accepted so graciously by former Lakers who played during the '80s era depicted in the series.
Former players Magic Johnson, Kareem-Abdul –Jabbar, and former general manager Jerry West aren't happy with the series, saying that most of the characterizations portrayed in the series have been exaggerated and they question some of the acts in the series as suspect and not true.
The series is based on a book by ESPN's Jeff Pearlman who states that "Winning Time" is not a documentary and that the events depicted in the series are based on truths and extensive research.
There are 10 episodes in season one and HBO has renewed the series for a season two with a soon-to-be release date.
It's nice to see a Jersey guy get a good break. Good luck Jon.
The post above reflects the thoughts and observations of New Jersey 101.5 weekend host Big Joe Henry. Any opinions expressed are Big Joe's own.
Netflix's Most Popular English-Language TV Shows Ever
These are the most popular TV shows ever on Netflix (in English), based on hours viewed in their first 28 days on streaming.
These are the best hiking spots in New Jersey
A trip to New Jersey doesn't have to be all about the beach. Our state has some incredible trails, waterfalls, and lakes to enjoy.
From the Pine Barrens to the Appalachian Trail to the hidden gems of New Jersey, you have plenty of options for a great hike. Hiking is such a great way to spend time outdoors and enjoy nature, plus it's a great workout.
Before you go out on the trails and explore some of our listeners' suggestions, I have some tips on hiking etiquette from the
American Hiking Society.
If you are going downhill and run into an uphill hiker, step to the side and give the uphill hiker space. A hiker going uphill has the right of way unless they stop to catch their breath.
Always stay on the trail, you may see side paths, unless they are marked as an official trail, steer clear of them. By going off-trail you may cause damage to the ecosystems around the trail, the plants, and wildlife that live there.
You also do not want to disturb the wildlife you encounter, just keep your distance from the wildlife and continue hiking.
Bicyclists should yield to hikers and horses. Hikers should also yield to horses, but I'm not sure how many horses you will encounter on the trails in New Jersey.
If you are thinking of bringing your dog on your hike, they should be leashed, and make sure to clean up all pet waste.
Lastly, be mindful of the weather, if the trail is too muddy, it's probably best to save your hike for another day.
I asked our listeners for their suggestions of the best hiking spots in New Jersey, check out their suggestions: