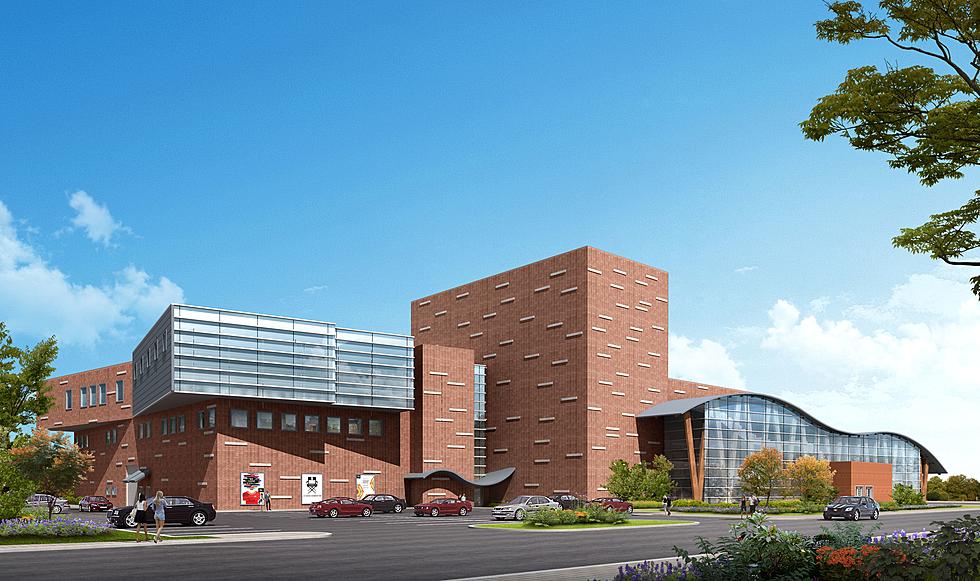 Here's What the New Two River Theater Wing Will Look Like
(The new wing, courtesy of  Two River Theater)
It's getting close to being finished and here's what the new wing at Two River Theater in Red Bank will house.
The construction has been going on for a while now, and I have been so curious to know what will be inside the latest wing of this awesome theater!  It opens this fall.
The addition is being called the Center for New Work, Education and Design and will allow Two River Theater to grow their education programs,  new-play  development activities, and many free community events that are offered through the 'Inside Two River' program.
The new building includes two rehearsal spaces, scenery/props/costume shops, centrally-located offices for the 23+ staff members in the education and production departments, and multiple storage areas for props, costumes, etc.
This exceptional new space will further the reputation of Two River, and Red Bank, as a home for world class theater and theater artists.
And here's even more great news: With the completion of the building, their parking lot will be back this fall, too!
As for the details of what they new rooms will incorporate, there will be much-needed spaces for new-play development activities, rehearsals, increased education programs, and free community events.
To see what awesome events are coming soon to Two River Theater, CLICK HERE!