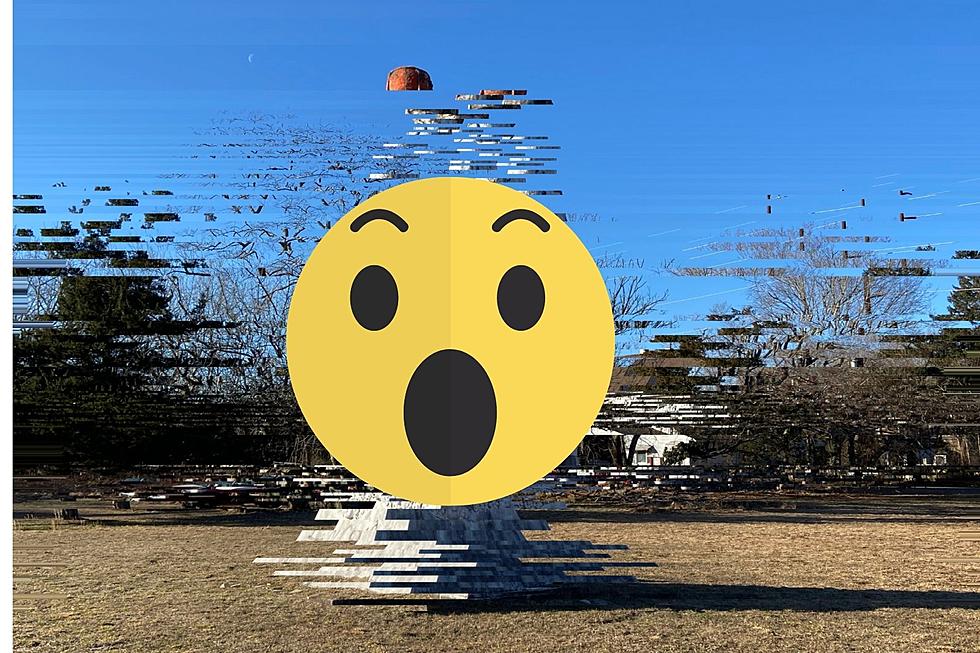 Hey, What is THIS Big "Thing" on Rt. 9 in Ocean County, NJ
JB
I have passed this giant "thing" several times. Is it what I think it is?
I always see this, and I know you have passed this too. There's one in Berkeley Township on Rt. 9, too. Each time I go by one of these, I always want to ask, "What is that huge thing on the side of Rt. 9?"
I was thinking it had to be an advertising tool for something, possibly something you drink? To me, it looks like an advertising tool for possibly alcohol or a liquor store?
So, what's the history of this "big" bottle thing? I'd love to know more about it. Is it something for liquor advertisements, what's the history of the bottle? When was it built? Has it been painted several times? Is this still being used or why isn't someone using this as an advertisement?
It's a really cool landmark. Every time I head down to Atlantic City, I see it. It's something you definitely notice and it jumps right out at you. I love this and it totally reminds me of "Weird Attractions" and roadsideamerica.com.
It's so cool that we have this "thing" right here in New Jersey and one in Bayville. I would love to see it being used for something useful. It's something that you won't soon forget and New Jersey has it. I love that.
As you're driving by this "huge" bottle thingy in New Gretna and Berkeley Township, check it out. Let's figure this out together and I'd really love to see these things being used. It stands out, just like we do in New Jersey.
Here are more photos of the giant bottle near Tuckerton, NJ
How Many of These Popular New Jersey Attractions Have You Been To?
10 Fun Things To Do In New Jersey For Spring Break
If you're sticking around New Jersey, I have some "fun" ideas for your staycation.