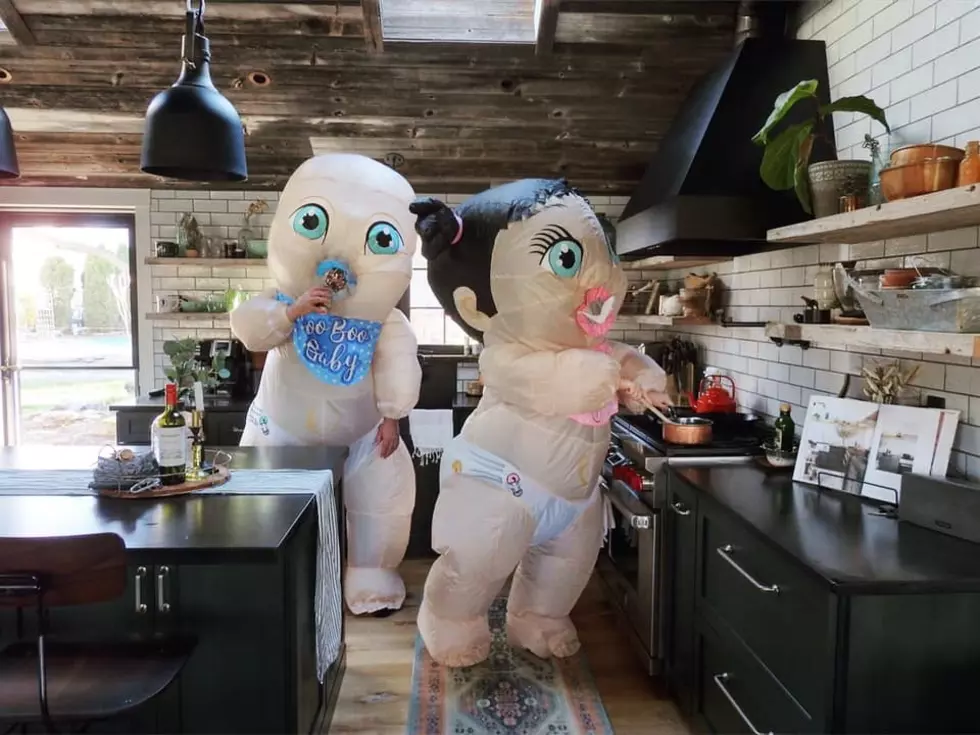 Hilarious Wall Couple Social Distances at Home
(Photo courtesy of Jamie and Chris)
The quarantine is clearly getting to them, lol...
Jamie says she and Chris have decided to practice social distancing and wear their PPE at home because you can never be too safe. Bahaha!!!
They sure did give their family and friends a laugh, though, at a time when we're all going a little batty and reading way too much scary stuff on social.
So, to Jamie and Chris, I want to personally thank you for allowing us to share your 'new normal' from your home near the Manasquan Circle :)
Stay safe and healthy, everyone!
Enter your number to get our free mobile app
The Funniest Coronavirus Memes & Tweets That Will Get Us All Through This