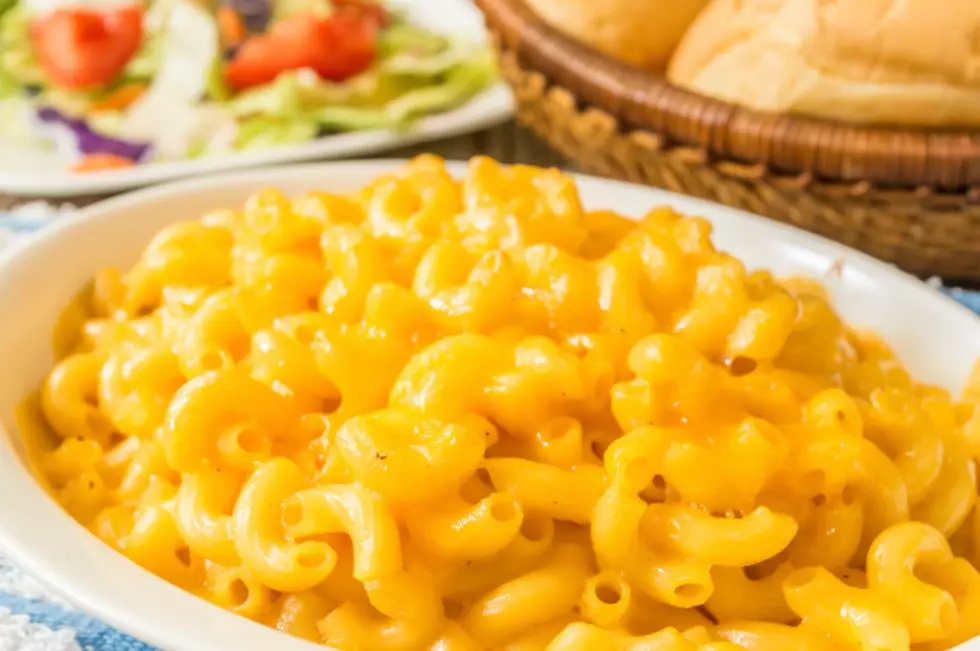 Believe it! There's a NJ festival dedicated to mac n' cheese!
ThinkStock
🍝 The 4th Annual Hoboken Mac & Cheese Festival will be a food crawl this year
🍝 Tickets include a mac n cheese sample at every participating restaurant
🍝 A portion of ticket sales benefit a Hoboken non-profit for kids
---
Al dente pasta (usually elbow) with ribbons of creamy, liquid gold mixed in can only mean one thing…
Mac n' cheese!
Believe it or not, there's a whole festival dedicated to it in New Jersey.
The 4th Annual Hoboken Mac & Cheese Festival is Saturday, March 25. This year, it will be held as a food crawl (sort of like a bar crawl, but with mac and cheese instead).
Tour Hoboken and sample all kinds of mac and cheese creations from some of the best spots in the Mile Square City.
Tickets are $35 each and it includes:
A sample of mac and cheese from every participating location
A portion of each ticket will benefit Party With Purpose, a Hoboken non-profit supporting children's initiatives.
Purchase tickets based on the check-in location noted. You will go there to receive your punch card.
Check-in ends at 3 p.m.  Only guests with punch cards may participate. A volunteer will be located at each restaurant to mark your punch card.
Feel free to enjoy your different varieties of mac and cheese while walking around Hoboken.
Grab your tickets here.
Some participating locations include:
Imposto's
Madd Hatter
Myron Mixon's Pitmaster Barbeque - (House Mac & Cheese)
Napoli's - (Southern Comfort Kick Mac & Cheese)
Pizza Republic
Quality Greens - (House Mac & Cheese)
The Shepherd & the Knucklehead - (House Mac & Cheese)
The Stewed Cow - (Pulled Pork Mac & Cheese and Taco Mac & Cheese)
Tony Boloney's - (Sicilian pizza with Mac & Cheese crust and a burrata ball stuffed with Mac & Cheese)
Union Hall
*** Keep checking back for any changes or add-on restaurants.
So, bring your appetite and spend a Saturday enjoying some of the best mac n' cheese in Hoboken.
Jen Ursillo is a reporter and anchor for New Jersey 101.5. You can reach her at jennifer.ursillo@townsquaremedia.com
Click here to contact an editor about feedback or a correction for this story.
The best wood-fired pizza in NJ can come from your own kitchen
I finally made the decision to invest in a wood-fired pizza oven.