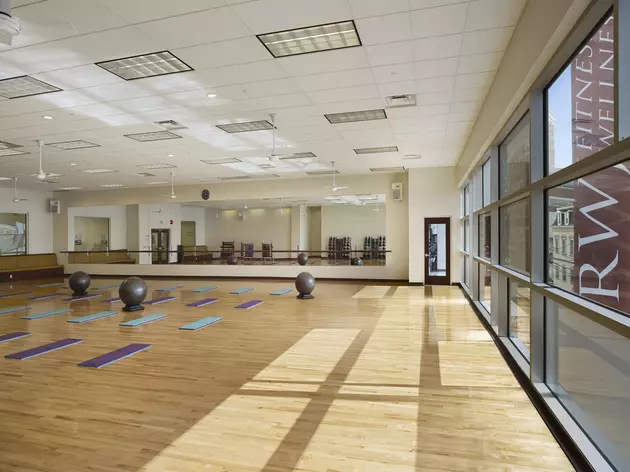 Hospital-linked fitness centers give a nudge to NJ residents wanting to live well
Robert Wood Johnson Fitness & Wellness Center in New Brunswick
You can feel the passion for her line of work, and the difference she knows it's making in people's lives, when Cheryl Wilson speaks about her role as assistant general manager of the Robert Wood Johnson Fitness & Wellness Center in New Brunswick.
"I'm telling you, it's fascinating. It's absolutely fascinating," Wilson, a self-proclaimed gym rat, told us.
The 65,000-square-foot facility, one of 10 such RWJ sites in the state, is among a growing breed of fitness centers that are linked to a local healthcare system and become hyper-focused on an individual's overall wellness and progress from the moment they become a member.
"Every 90 days, each member gets a full nurse assessment," Wilson said. "Every six to eight weeks, a certified personal trainer does a functional movement screening with each member."
The goal of centers like RWJ-New Brunswick, she said, is keeping folks healthy and fit "for the long term" in a safe, structured and supervised environment.
The membership fees are typically steeper than the rates at routine workout centers, but the added attention and guidance — plus state-of-the-art amenities — account for that difference, workers say.
Hospitals and health systems first added fitness centers to their operations several years ago, according to the New Jersey Hospital Association, but they're seen today as an essential part of healthcare delivery, not just an add-on.
"Today our healthcare delivery system is shifting toward 'population health' — that is, a healthcare system focused on the health of a broader population, rather than centered on illness," said NJHA's Kerry McKean-Kelly. "And at the same time, healthcare consumers are becoming more educated and engaged in their own health."
Kim Simers, assistant vice president of integrative health for CentraState Healthcare System, said she's seen a rise in popularity of medical-based fitness centers, such as their facility in Freehold, equipped with three salt-water pools, unlimited group fitness classes and full-amenity locker rooms.
Free nurse assessments are offered every quarter. A personal trainer connects with each member periodically as well.
"People are recognizing that there are certain conditions that really are best combated by physical exercise," Simers said. "They recognize the safety and the expertise of having trained personnel, and it never hurts to be right next to an acute care hospital."
Individuals need no prior connection to the hospital system when signing up for an associated fitness center.
Simers said an important part of a member's initial screening is learning about their "motivators for exercise."
"We don't want you to pay a membership fee and then we never see you again," she said. "We want you in the club."