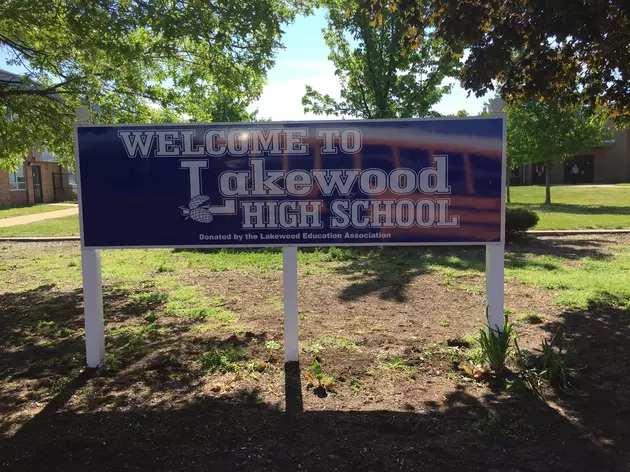 I exposed corruption and they called me anti-Semitic, Lakewood official says
Adam Hochron, Townsquare Media
LAKEWOOD — A school administrator says district officials mistreated her because she is not an Orthodox Jew and because she blew the whistle on abuse of a program that spent millions of tax dollars on private school students.
Tobree Mostel — who is Jewish but, unlike many community and district leaders, not Orthodox — filed the lawsuit Feb. 14 in federal court against against the Lakewood Board of Education and a company contracted to do student evaluations for the grant program she supervised.
Mostel oversaw an annual $22 million program intended for student who attend private schools under state Chapter 192 regulations for auxiliary programs and Chapter 193 regulations for remedial programs.
The cash-strapped school district spends more than $31 million on tuition for more than 300 students who are sent out of district for special education. The district provides instruction for another 900 special education students.
Mostel's lawsuit says that she was targeted by the school board members and their attorney after a state audit of the program came back with "terrible" results, affirming complaints she had brought up with the district.
Mostel said she worked with superintendent Laura Winters "to address those audit findings and to implement changes and new policies/procedures to stop the misuse and abuse of state taxpayer monies." But the lawsuit claims that her efforts to fix problems in the district "put a target on her back with those abusing the system."
Mostel said Lakewood-based On Track Resources "inexplicably" handles 95 percent of the evaluations that determine whether a student qualifies for Chapter 193 services for special education, as well as supplementary instruction in math and language arts.
Mostel said she raised concerns about "misuse of the evaluation process, multiple evaluations within a short period of time allowing that company to engage in excess billing," and evaluations being handled by people who worked for the companies that stood to profit if students qualified for the services.
After raising her concerns, Mostel said she was victim of "vicious and unrelenting" attacks," which included "bogus complaints," according to the lawsuit. The attacks came from "those connected either to defendant On Track or those who did not want to see the state laws and regulations concerning 193 funding being enforced."
The lawsuit accuses former board attorney Marc Zitomer, who is a defendant, of calling her anti-Semitic "because she objected to the fraud and corruption being engaged in."
Zitomer is a partner at the firm Schenck, Price, Smith & King. A spokesman for the firm said Thursday there "is no merit to the lawsuit and it will be vigorously defended."
Mostel, a Manahawkin resident, has worked for the Lakewood schools since 2011 and was promoted to director of grants in December 2012. School board records show she was approved in August for a voluntary transfer to be a supervisor and assistant principal of Piner Elementary School.
The lawsuit claims that since her transfer, "many of her responsibilities have been turned over to an employee from the local Orthodox community" and that many of the procedures she had put in place to comply with state law and to "ensure fiscal integrity" have been discontinued.
The lawsuit says that at the Feb. 15, 2017, school board meeting, she was "unlawfully suspended from her position." The agenda posted on the board's website says that an employee identified only as "#7460" was suspended with pay through March 4, 2017, and would be terminated at that time.
She was not fired, however, and an outside investigation that had been ordered by the board confirmed that she "had not done anything wrong, and, in fact, was someone that knew her job well," the lawsuit says. She was also subjected to what the lawsuit describes as "a long unnecessary and stressful battle" over her tenure status.
"Clearly, plaintiff was discriminated against because she was a non-Orthodox Jewish woman, and had adverse employment actions taken against her in retaliation for the brave stance she took in support of the public-school students and against corruption and misuse of taxpayer money," the lawsuit says.
Board attorney Michael Inzelbuch, who was not employed by the district at the time of the incidents raised in the lawsuit, said Wednesday that "the allegations are serious in nature and are being reviewed."
Inzelbuch said the money the district receives for the Chapter 192/193 grants comes from the state and was cleared by state monitors, who allowed the district to continue with the same companies. The district website currently lists Malka Spitz-Stein as the supervisor for the grants, as well as the supervisor of science, technology, engineering and math.
A call to On Track Resources seeking comment was not returned by Thursday morning.
Just last year, Lakewood schools were facing a multi-million dollar budget shortfall, which was partially abated after the state and the local governing body provided more funding.
Inzelbuch's hiring raised eyebrows across the state as the cash-strapped district gave him a contract with a $600,000 retainer. The contract came a year after Inzelbuch had made more than $500,000 in attorney's fees from suing the district in cases involving special education students. The district then hired a lawyer to defend its hiring of Inzelbuch after receiving a complaint from the Attorney General's Office.
The lawsuit says that Inzelbuch's job contract "oddly" included a provision requiring that Mostel be moved from her position overseeing the grant program.
More From 94.3ThePoint: