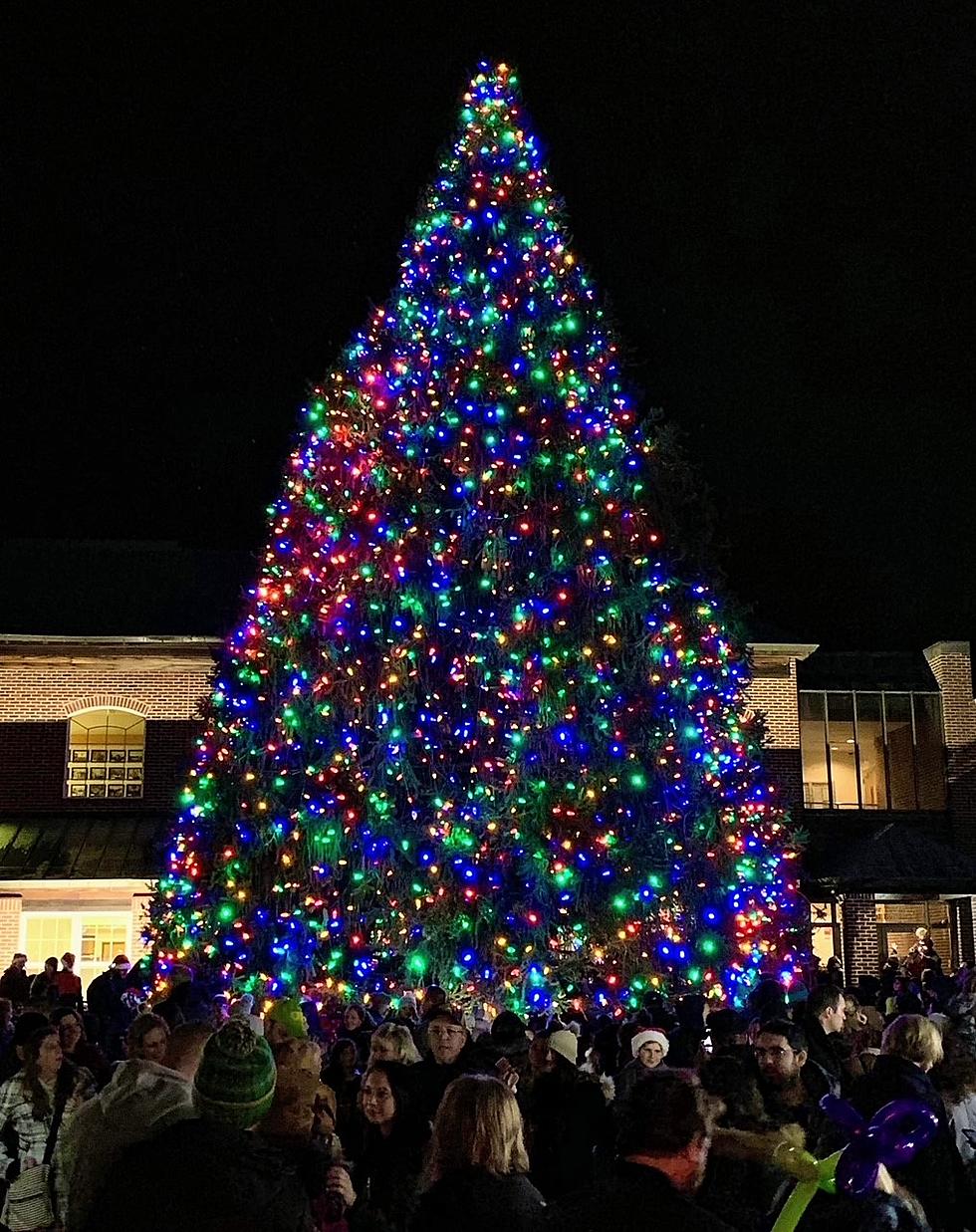 It's The Amazing Christmas Tree Lighting in Downtown Toms River Friday Night
Shawn Michaels
It is time for an annual tradition to return to Downtown Toms River, the annual Christmas Tree Lighting in the courtyard in Downtown Toms River
Nothing says it is Christmas time like the lighting of the grand tree in Downtown Toms River and this year it will take place Friday, December 3rd from 5-7 pm.
Listen to Shawn Michaels mornings on 92.7 WOBM and download our free 92.7 WOBM app

Sue and I are looking forward to helping host the festivities this Friday night, we hope you will join us downtown. The evening kicks off at 5 pm with entertainment from various local groups…
Here is a look at the entertainment schedule for the Toms River Tree Lighting 2021
5 pm - The Donovan Catholic Chorus
5:30 - Zakk G Applaud Our Kids Foundation
6:10 - Exit 82 Theatre Company
6:30 - Toms River High School South Chorus
6:50 - Reading of "'Twas' The Night Before Christmas"
7:00 - Santa Arrives To Light The Christmas Tree
The Festivities are brought to you by the Downtown Toms River Business Improvement District. Festivities take place at the downtown courtyard of Toms River Town Hall.
The Friday night Christmas tree lighting kicks off the Downtown Improvement Districts' Winter Wonderland Weekend.
At this time, weather looks good for the Christmas tree lighting Friday night. Look for partly cloudy skies Friday night with lows around 36 degrees. Stop by our 92.7 WOBM tent and have some fun with the 92.7 WOBM Hometown Crew. Looking forward to seeing Santa! It will be so much fun Friday night.
A list of NJ malls where you can get photos with Santa this holiday season
More details and locations will be added as the holiday season progresses, so please check back often for updates. Malls are listed in alphabetical order.