It's The Dream! Jersey Shore, NJ Residents Can Make Money From Ordering Pizza!
Google Maps
In what world would you expect to make money to order food?
I have the answer: THIS ONE!
Jersey Shore Dominos have announced their newest promotion and it is one that you will make you a few extra bucks by simply getting your butt off that couch.
Here are just SOME of the Dominos locations at the Shore. Let's take a look:
Dominos Located At The Jersey Shore
Now that you know where your closest Dominos is to you, let's talk about how you can literally make money by ordering pizza.
According to NJ.com, Dominos has announced that they will pay customers to NOT order delivery. A total of $3.00 will be added to your Dominos account on the app when you go in to pick up your order yourself. (I know what you're thinking...."Out in public? With people? WHYYYY!?")
The reasoning behind it makes sense: the pizza powerhouse is experiencing a labor shortage just like every other business or industry out there.
It is kind of hard to deliver pizza without people to deliver said pizza.
(Just sayinnnn: The labor shortage might be because of the wage shortage, but that is something we can get into at another time)
Do you know what I'm thinking about right now?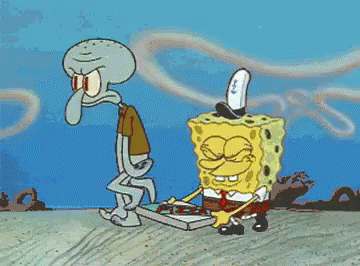 KRUSTY KRAAA-A-A-A-B PIZZAA!!!! Is the pizza for you and meeeeeeeee!!!!
I know we have all become accustomed to having our food dropped off on our door step because of the COVID-19 Pandemic but I believe in you! You can do it!
Just get up off that couch and go get your pizza like its 2019!
Care to take advantage of this promotion? You have until May 22, 2022!
What will you use that extra $3.00 on? Maybe an extra order of Cinnastix for, umm, SOMEONE?
Here are some other top-notch pizza options at the Jersey Shore:
15 Beloved New Jersey Italian Restaurants Too Delectable Not to Try
The 20 Dynamite New Jersey Diners That Are Too Tasty Not to Try