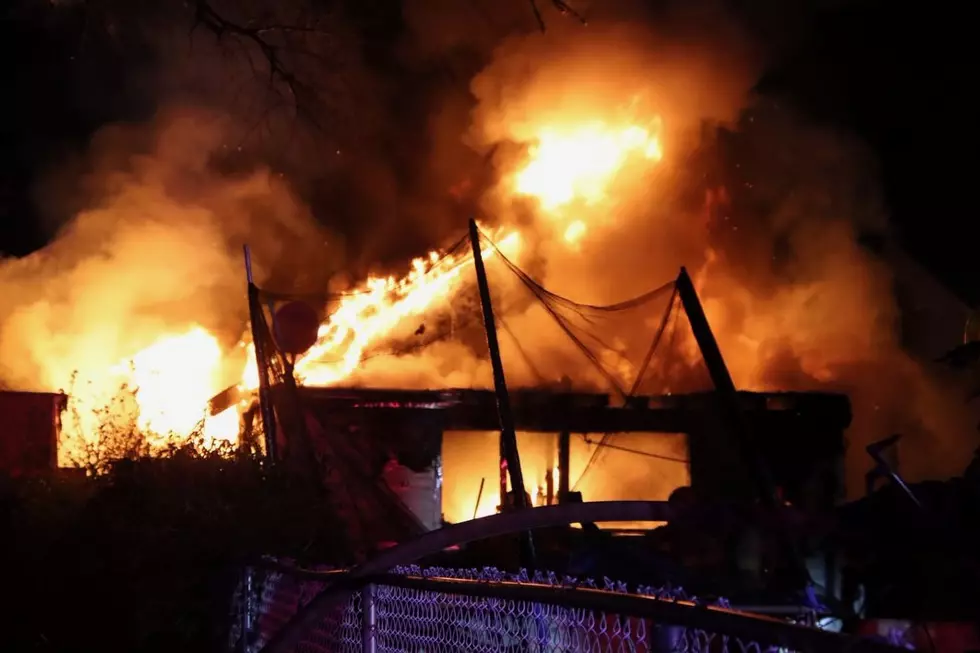 Two Middletown, NJ residents save multiple lives thanks to their heroic response efforts
(Photo Courtesy: Middletown Township Fire Department)
🚒 Thursday fire in Middletown under investigation
🚒 Two young girls heroic efforts helped save multiple lives from the Middletown fire
🚒 The residential fire in Middletown is under investigation
---
Two young women are being recognized as heroes for acting quickly to help save lives when a fire erupted in the middle of the night.
What happened at Middletown Township house fire
Flames began to increase in size in the middle of the night on Thursday.
The Middletown Township Fire Department said that they responded to a call around 3:00 am heading to a home on Ideal Avenue in the North Middletown section and they soon learned that backup would be needed.
They were joined at the scene by the East Keansburg Fire Company, Port Monmouth Fire Company, Independent Fire Company of Belford, Community Fire Company, Middletown Township Safety Unit, Air Unit, and Fire Police.
As the fire worsened, Middletown Firefighters knew they needed to head on defense.
Eventually the fire was put out and all crews were gone from the scene by 8:15 am on Thursday morning.
Middletown girls saves multiple lives from house fire
The key to the lives saved was thanks to Gianna Santilli and Ja'mera Carter, according to the Middletown Township Fire Department.
MTFD did not provide the ages for the hero residents.
Ja'mera Carter is 11-years old, according to a report by News 12.
Gianna heard the smoke alarms go off in her house and quickly went to wake up her mother and get out of the house together.
Her suffered first and second degree burns, but is recovering and will be ok, according to MTFD.
Meanwhile, Ja'mera happened to wake up and saw the flames coming from next door, and quickly woke up her family and helped get everyone out and to safety.
Ja'mera told MTFD that she knew exactly what to do in this situation thanks to what she learned at school during a fire prevention week.
The fire remains under investigation by the Middletown Township Fire Prevention Office.
News 12 New Jersey was first on the scene to report the fire on Thursday morning.
Burlington County man pleads guilty to starting fire that killed a man
Newlin Evans IV, 23, of Burlington Township pleaded guilty in court this week to starting a fire at an apartment complex in Pemberton in April of 2022 that killed a 22-year old, according to Burlington County Prosecutor LaChia Bradshaw.
Newlin Evans IV entered into a plea agreement with the BCPO and was charged with Aggravated Manslaughter (First Degree) in exchange for a 22-year sentence in state prison, of which 85 percent must be served before he becomes eligible for parole.
He started a fire at the Tara Hall Apartment Complex on the first block of Egbert Street on April 20, 2022 by cutting the screen of a ground floor apartment, broke the window, and then threw a molotov cocktail into the one apartment unit killing 22-year old Camryn Powell.
Evans suffered burns from the arson incident and ultimately fled the scene and once found, was brought to Jefferson Hospital in Philadelphia for treatment.
His motive for causing the fire is unknown.
How Firefighters training helped put out major fires
Here are New Jersey's Most Wanted Criminals