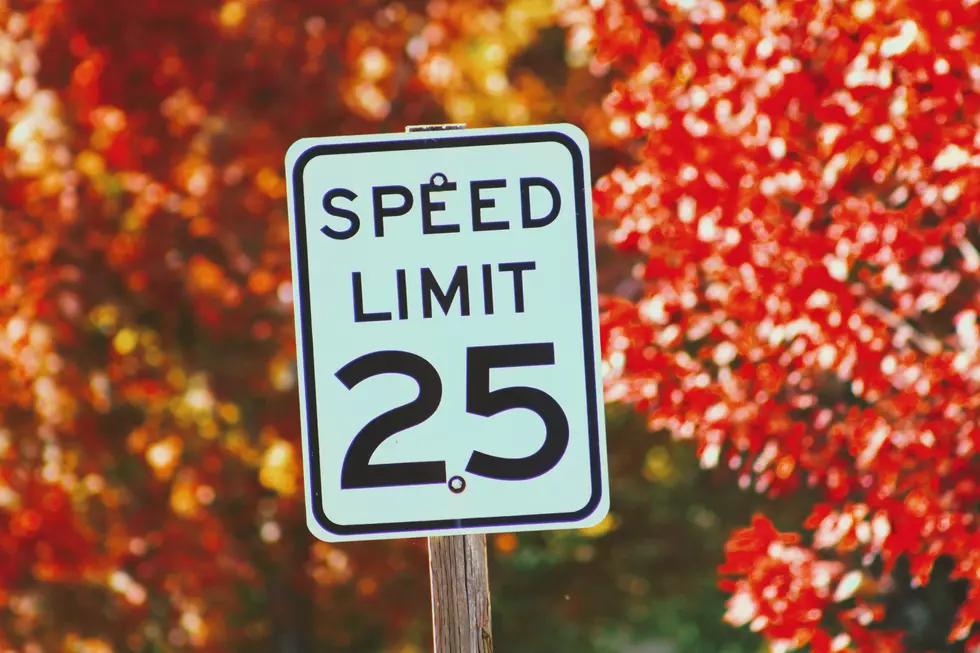 This One Change Could Prevent New Jersey Drivers from Speeding
Joshua Hoehne, Unsplash
There are two roadways, maybe one more notorious than the other, where every time drivers enter the on-ramp, they are ready to experience their own road race.
The left lane of Garden State Parkway seems to be the lawless lane of top speed.  If you're in it, you're in it for a purpose.
Needless to say, speeding can be a significant issue on major New Jersey roads and it happens more often than not.
What if that were to change and it wasn't your choice?
If you have a GPS in your car, there is a really good chance that it already displays the speed.  Some cars can pick up the road sign and display it, whereas others have it preprogrammed in from the navigation software.
According to CNN, they are working on a technology that could prevent your car from going over the speed limit.
How crazy would that be?
It would be GPS based.  Already seeing some kind of problem with this.  Where I live, depending on the time of year, the speed limit is either 35 or 45.  It changes seasonally.  If someone forgets to update this, you're going to have some very angry motorists.
If you are used to going, say, 10 over, then those days are long gone.
According to this piece, New York City is already in the testing phase with a few government vehicles.  If you go over the limit, an alarm will sound.  It will do it for you if you do not slow down.
The vehicle that they were using was a new electric car.
Could you imagine going 55 or lower on the parkway, where you see this speed on the far north side?
I couldn't.
The obvious question is, will this change be something that is safer than motorists?  I guess it depends.  Also, they would roll this out to newer cars.  If you're a person who doesn't buy new vehicles frequently, then what?
The benefit is fewer speeding tickets.  We won't have to ever deal with that obnoxious speeder on the road, and yes, fewer accidents.
RANKED: Here are the most popular national parks
To determine the most popular national parks in the United States, 
Stacker
 compiled data from the 
National Park Service
 on the number of recreational visits each site had in 2020. Keep reading to discover the 50 most popular national parks in the United States, in reverse order from #50 to #1. And be sure to check with individuals parks before you visit to find out about ongoing, pandemic-related safety precautions at 
www.nps.gov/coronavirus
.
10 Places in New Jersey to See Before the End of the Year
LOOK: Food history from the year you were born
From product innovations to major recalls,
Stacker
researched what happened in food history every year since 1921, according to news and government sources.