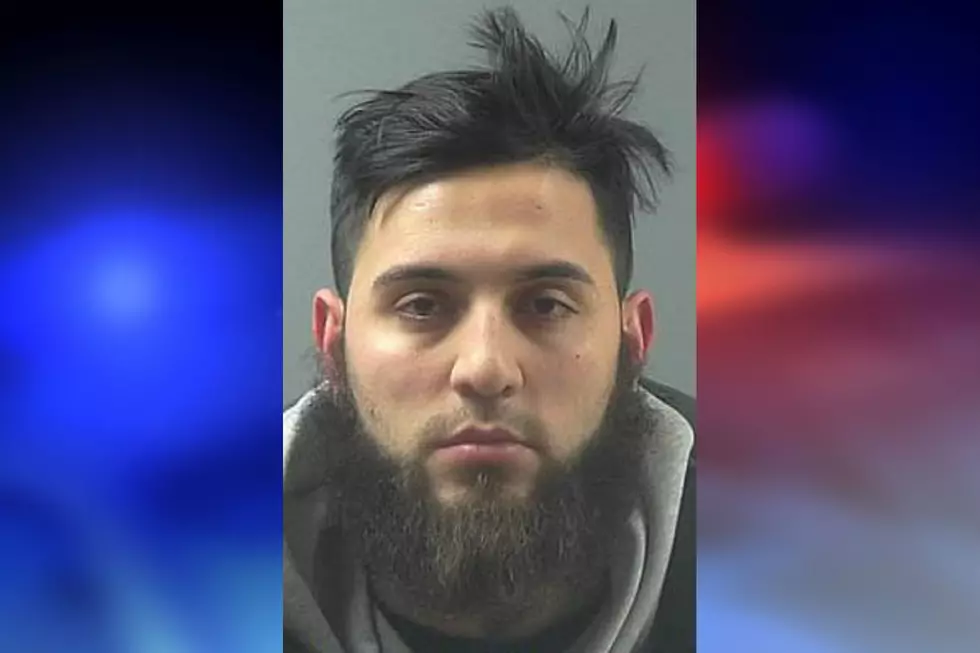 Jackson man who caused fatal crash that killed Howell woman on Christmas Eve is indicted
Roberto Alcazar-Sanchez (Ocean County Prosecutor's Office)
The Jackson man who fled a fatal crash that he caused on Christmas Eve last year before eventually being found in Texas and extradited to New Jersey, has now been indicted by a Grand Jury in Ocean County on several charges related to the incident.
Listen to Vin Ebenau mornings on Townsquare Media Jersey Shore Radio Stations, email him news tips here, and download our free app.
Ocean County Prosecutor Bradley Billhimer announced the indictment Wednesday of Roberto Alcazar-Sanchez, 27, on charges of Knowingly Leaving the Scene of a Motor Vehicle Accident Resulting in Death as well as Operating a Motor Vehicle with a Suspended Driver's License while being involved in a Motor Vehicle Accident Resulting in Death and then for Possession of Cocaine.
The tragedy on Christmas Eve in 2020 occurred around 6:00 pm when Jackson Police arrived to Cedar Swamp Road and I-195 for the motor vehicle crash with serious injuries.
The investigation between the OCPO and JTPD found out that Norman Shtab, 83, of Howell was driving a 2010 Mercedes Benz and heading off I-195 onto Exit 21 with his wife Phyllis, 81, in the vehicle next to him.
Stab made a left turn onto Cedar Swamp Road and it collided with a 2003 Chevrolet Silverado driven by Sanchez who had fled the scene on foot.
Norman and Phyllis, meanwhile, were brought to Jersey Shore University Medical Center for treatment and evaluation.
Phyllis passed away two days later, the day after Christmas, from injuries sustained in the crash.
Norman was treated for his injuries and later released from care.
As the investigation moved forward, a warrant was issued for the arrest of Sanchez on December 30, whose car was found with a bag of cocaine in it.
Investigators combed near and far looking for Sanchez, and then learned that he had fled the country to Mexico.
On March 3, 2021 he surrendered himself to United States Customs and Border Patrol Protection Agents in Laredo, Texas.
Sanchez was extradited back to Ocean County after being under Covid protocols for about a week, and has been in the Ocean County Jail since his return on March 31, 2021.
During the investigation, Alcazar-Sanchez's girlfriend, Reyna Mendez, 27, of Jackson, was questioned by law enforcement in connection with this matter and then indicted after lying to Detectives.
Mendez provided false information to Detectives and so as a result was indicted for Hindering Apprehension or Prosecution.
Prosecutor Billhimer said that Assistant Prosecutor Alyssa Mandara is handling the case on behalf of the State.
The most heinous New Jersey murders that shook our communities
New Jersey's most disgraceful child predators and accused predators