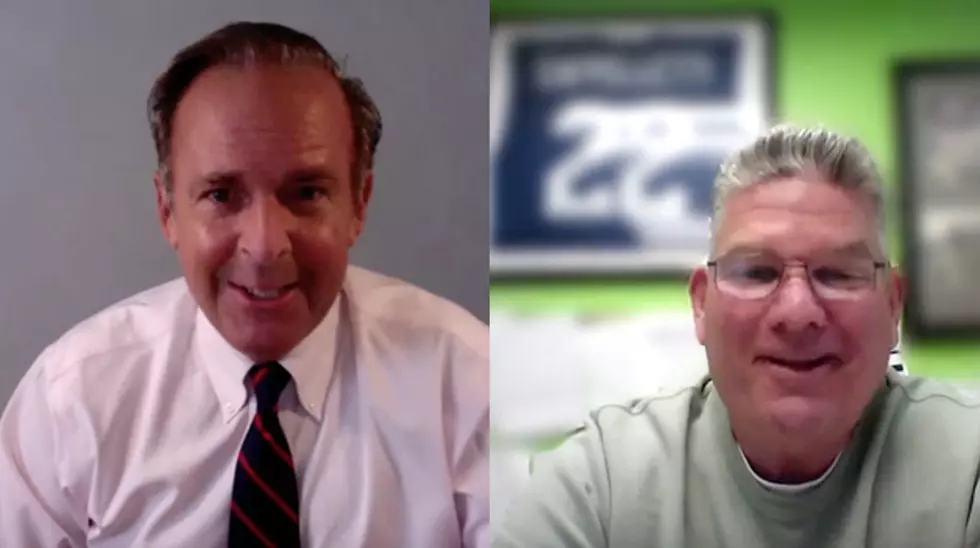 Jersey Mike's Founder Peter Cancro On How Sports & Subs Helped Grow An Empire
Peter Cancro & Kevin Williams
There may be no greater story of success in business than that of Jersey Mike's founder/CEO Peter Cancro.
As a 17-year old he purchased a sub shop in Point Pleasant thanks to his youth football coach and 45 years later he has built one of the most admired and successful franchises in the U.S. with nearly 2,000 locations.
Cancro's foundation came from the coaches he had while playing sports for the Garnett Gulls of Point Beach and he uses many of the values he got from them and others growing up in his business dealings today. At the forefront is his belief that there is nothing better than making a difference in someone's life, the philosophy that is a big part of the culture at Jersey Mike's.
Heading into Memorial Day weekend, I spoke with Cancro about a wide range of topics, and sports were a big part of it.
Enter your number to get our free mobile app
TACKLE THESE: Check Out the Best Uniforms In Each NFL Team's History