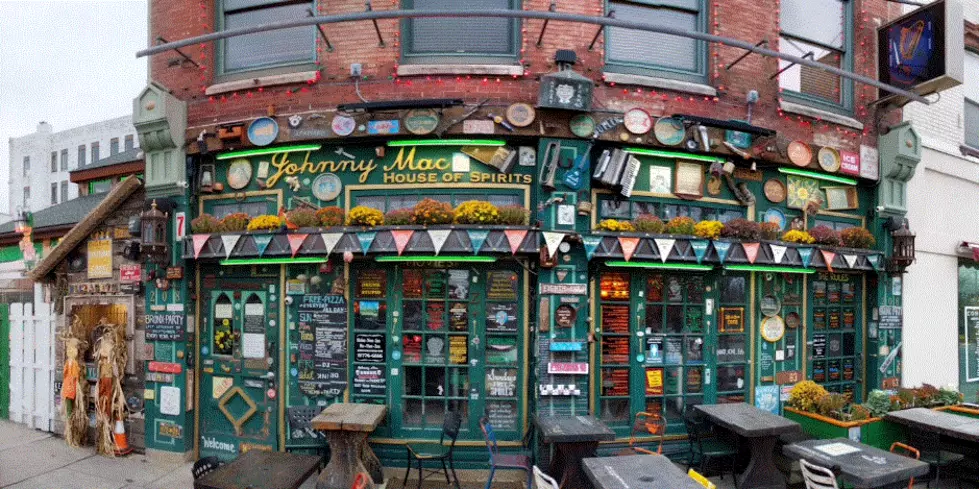 6 Jersey Shore Bars That Are Better In The Winter – UPDATED
Google Maps
During the winter time at the Jersey Shore, there is by far a less amount of people out and about.
So whether or not you hate or enjoy the cold temperatures, getting a bit of a break is probably not the worst thing for most Jersey Shore residents.
However, what does that do for the social scene? Well if you are looking for the raging parties at some of the most popular bars, well that life has to be put on hold until May.
Unless....you do your research and take a look at some of the bars that are actually better in the Winter. Take a look.
208 Main Street, Asbury Park
This local hotspot has indoor and outdoor areas and is a bit less packed come winter time. The drinks are reasonably priced and when you buy a drink, you get a ticket which will get you a free personal pizza! Plus, there are specials everyday including free omelets on Sundays.
This spot is open 4:00 PM to 2:00 AM seven days a week and is a true local watering hole because it is in a basement of a house in a residential neighborhood. The venue has darts, bingo, live music, a great craft beer selection and a pretty good bar food menu. (Word on the street -- try the pork roll fries)
2031 Route 71, Spring Lake
This Irish bar is the perfect place to grab a pint of Guinness and a shot of Jameson to help deal with the bitter cold. They have a cozy fireplace to keep you warm and also host live music.
527 Lake Ave, Asbury Park
This hotspot has a vast amount of beers on tap and German-themed appetizers but the biggest highlight is their rooftop igloos that can be rented all winter long. Grab 8 to 10 of your closest friends because you must spend a minimum of $200 but each igloo comes with a full service table so between food and alcohol, that should be pretty easy. To book your reservation, call (732) 997-8767.
800 Ocean Avenue, Asbury Park
This upscale restaurant is on the second floor of the Asbury Park boardwalk and has a gorgeous view of the beach which offers a cozy romantic vibe. They have a fireplace, house-infused cocktails and will give you a glimpse of the gorgeous outdoors without having to fight the cold
This spot is one I actually added to the list myself. The indoor décor and vibe is cozy, relaxing but chic. There are two bars, specials every single day and comfy seats so you can sit down and enjoy a classy dinner. There is also a pretty lively nightlife so you get the best of both worlds.
PLUS...when we posted this piece, we got an influx of responses of bars that we missed that should be on this list. Take a look at what the Jersey Shore had to say:
401 Route 35, Point Pleasant Beach
According to Celeste, the Ark has the best French Onion that you can enjoy by a cozy fireplace. Sounds like a winter destination to me!
106 Randall Ave, Point Pleasant Beach
Celeste knows all the stops at the Jersey Shore apparently! Broadway allegedly has the best wings, burgers and always has fresh popcorn on the bar. Um...yum!
1316 Jefferson Ave, Manasquan
Shout out to Kathy for suggesting this local bar that has great drinks, a cozy atmosphere, and a fireplace -- basically the trifecta for going out in the winter.
If there are other major spots that we missed, keep those recommendations coming! You can also add a comment on our Facebook Post HERE and we can add your post for all to see!
Take a look at the original article at APP.com.