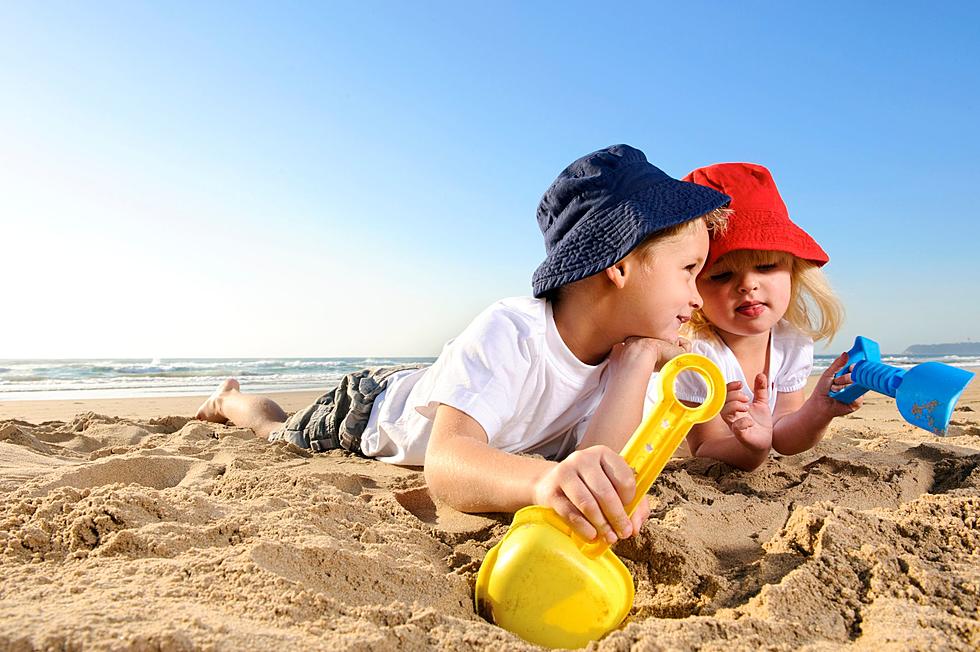 Jersey Shore, NJ Town Reaches Biggest Milestone Yet Since Hurricane Sandy
Warren Goldswain
Back in 2012, Hurricane Sandy ravaged through the Jersey Shore leaving everything and everyone in shambles.
Listen to Nicole Murray middays on 94.3 The Point and download our free 94.3 The Point app.

But I am telling you something that you already know.
However, this piece is not meant to focus on the negative from that event, but the positive of what we have accomplished since that wretched time.
One of our Jersey Shore towns have just set a record in beach badge sales and it is one you might not expect because it is located only a mile or two from "ground zero" of where Superstorm Sandy hit.
I am very proud to say that Ortley Beach - Toms River's only ocean-front beach -- pulled in a record-setting revenue amount in 2021. It is actually the highest amount pulled in since Superstorm Sandy.
The total?
Well let me break down the numbers for you.
Ortley Beach Badge Sales & Numbers For Summer Of 2021
If you can do math REALLY fast...you will already know the total amount of revenue Ortley Beach pulled in during the Summer of 2021.
But if you are like the rest of us normal folk, I will just tell you to save you the headache.
Ortley Beach pulled in a total of.....*drum roll please*.....
$700,000
And the crowd goes wild!!!!
"I'm impressed with the revenues on the beachfront," said Mayor Maurice B. Hill. "The beach was narrower than what we had last year (but) the revenue increased. That was a pleasant surprise."
This is a testament to what the Jersey Shore is capable of. Back in 2021, Sandy knocked us on our hind quarters and it was extremely difficult to even start thinking about getting back on our own two feet.
But we did it.
And now look at us. We've replenished, we've rebuilt and now we are on of the state's favorite places to be.
Let's face it...we rock.
Take a look at more information on this at APP.com.
And while we are talking about how New Jersey is the best....
These are the 25 Best Places To Live in New Jersey
Stacker
compiled a list of the best places to live in New Jersey using data from
Niche
. Niche ranks places to live based on a variety of factors including cost of living, schools, health care, recreation, and weather. Cities, suburbs, and towns were included. Listings and images are from
realtor.com
.
On the list, there's a robust mix of offerings from great schools and nightlife to high walkability and public parks. Some areas have enjoyed rapid growth thanks to new businesses moving to the area, while others offer glimpses into area history with well-preserved architecture and museums. Keep reading to see if your hometown made the list.
Step Inside RHONJ Melissa Gorga's Luxurious Toms River, NJ Shore House
RHONJ Melissa Gorga has put her gorgeous Toms River Shore home for sale after making some amazing renovations! Keep scrolling to step inside.
The 20 Dynamite New Jersey Diners That Are Too Tasty Not to Try